"We need a scooter to catch up with him," smiled Polish striker Arkadiusz Milik, asked Saturday about the best way to defend against Frenchman Kylian Mbappé, Sunday in the round of 16 of the World Cup. "How to defend against Kylian Mbappé? We already have to be fast, we need a scooter to catch up with him. It's difficult to play against one of the best in the world. We will have to defend as a group because nobody "Individual scale will not be able to catch up with him," explained the Olympique de Marseille player on loan to Juventus Turin at a press conference.
"Take advantage" of France's mistakes
The striker also underlined the importance of his goalkeeper Wojciech Szczesny, who had already saved twice from the penalty spot during the group stage. "His value has been known for a long time, it's no coincidence to see him at this level," said the centre-forward. Coach Czeslaw Michniewicz, for his part, admitted that the chances are likely to be few against the world champions.
"Weaknesses, I looked for them, and I didn't find any. But each team has phases of the match where they make mistakes. We will have to take advantage of them, and put pressure on them all the time so that they do it," he explained.
"Champions for a moment"
Known for his strokes of humor and his long monologues at a press conference, Michniewicz also assured that "if we beat the defending champions, we can call ourselves world champions for a moment", acknowledging all the same that the Blues posed a threat "on the same level" as Argentina, who beat Poland 2-0 in the group stage. "Maybe they have even more individuality in the team, more fast players on the wings," he added.
Criticized in Poland for his cautious style of play despite a first qualification in the round of 16 since 1986, Michniewicz explained that he "had

Source: Europe1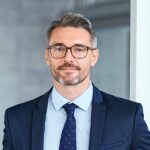 Brayden White, a veteran sports writer at Global Happening, brings his wealth of knowledge and expertise to the sports section. With over a decade of experience, he is committed to delivering high-quality coverage of the latest games and events.