It was in Satory, headquarters of its sports department, that DS Automobiles unveiled its new Formula E which will compete in the championship next year. Europe 1 was able to preview this "all-electric Formula 1". After eight seasons and two generations of Formula E, the promoter of the FE world championship has announced the arrival of a 3rd generation.
For the occasion, DS Automobiles left its Chinese partner, who had financial worries, to marry Penske, a famous name in American motorsport.
A lighter, more powerful and more enduring FE
Under the DS Penske name, the team will once again be able to count on one of FE's oldest drivers, Jean-Éric Vergne, and has signed the reigning world champion, the Belgian Stoffel Vandoorne. With its black and gold livery, this FE catches the eye. Above all, it is lighter, more powerful and faster than previous generations. "When we said seven or eight years ago that it was going to be the future, I think we are in the future today," said Jean-Éric Vergne at the microphone of Europe 1. "So to say that we are the pilots of the future, that's not really the case anymore. We need flying or hydrogen cars!"
A champion of energy recovery
With this new generation of FE, energy recovery under braking to recharge the battery reaches an unequaled level of performance. Nicolas Mauduit represents Penske within the team: "When you brake, you don't use a mechanical brake. It's the engine that slows the car and by slowing the car, it recovers energy to be able to recharge the battery".
As summarized by Thomas Chevaucher, in charge of the development of Formula E within the Stellantis Motorsport group (which oversees DS Performance): "A Formula E is above all a champion of energy recovery". This increases battery life. In the race, more than 40% of the energy used will thus come from regeneration under braking thanks to a power unit at the front in addition to the rear unit. And it's unheard of, these electric single-seaters no longer even have brake discs at the rear!
Source: Europe1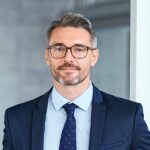 Brayden White, a veteran sports writer at Global Happening, brings his wealth of knowledge and expertise to the sports section. With over a decade of experience, he is committed to delivering high-quality coverage of the latest games and events.