Guillaume Dominguez
09:48, December 04, 2022
The pill is hard to swallow for these football fans: FC Issy will face RC Colombes this Sunday at 4 p.m. The whistle will be given at the same time as the France-Poland match. Impossible for the players to follow the meeting. A blow that can disrupt the score sheet.
REPORTAGE
At 4 p.m. this Sunday, France faces Poland in Doha, Qatar for the round of 16 of the FIFA World Cup. At the same time, in Colombes in Île-de-France, FC Issy is playing against Racing Club Colombes. The players will therefore miss the first knockout match of the Blues. News that is difficult to digest for these great football fans.
Before the simultaneous whistles, training remains rigorous for the Issy team, at the Jean Bouin stadium. The thermometer reads 4°C at the edge of the pitch. Jérôme, captain of the team, has to warm up, even if training remains bitter since he knows he will miss the match for the French team: "Disgusted", he sums up in one word. "Basically we were supposed to play at 2 p.m., but they changed our schedule and put it at 4 p.m. I hesitated to record it, but it's impossible because I will necessarily have the result, at at some point someone will take out their phone, so too bad," he explains, quite annoyed.
"We will have to expect a few absentees"
Wrapped in his parka, Mohamed tries to motivate his players. As a coach, he knows that these round of 16 can have consequences on his score sheet. "We will have to expect a few absentees," he admits without having any illusions. "But afterwards, I think that overall they will be more or less all available, and I hope that they will give their all, because the victory for us this Sunday is as important as that for the team of France."
FC Issy who will try to get an away victory before the winter break, in order to go up in the ranking of the first division of district 92.
Source: Europe1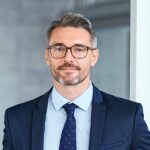 Brayden White, a veteran sports writer at Global Happening, brings his wealth of knowledge and expertise to the sports section. With over a decade of experience, he is committed to delivering high-quality coverage of the latest games and events.