The Disciplinary Committee of Fifa announced on Monday the opening of an investigation targeting the Uruguayan Federation as well as several players, like Edinson Cavani, after the incidents of the match against Ghana (2-0), on December 2 at the Cup of the world 2022.
The rebellion of the Uruguay players at the end of the match against Ghana on Friday obviously did not please FIFA. The football body decided to open an investigation on Monday. This will focus on possible breaches by the Uruguayan Federation of Articles 11 (offensive behavior and violations of the principles of fair play), 12 (misconduct of players and officials) and 13 (discrimination) of the FIFA Disciplinary Code .
The Uruguayan players José María Giménez, Edison Cavani, Fernando Muslera and Diego Godín are the subject of a separate procedure for potential violations of articles 11 and 12. These Celeste players had appeared particularly virulent towards the referee of the meeting, after the final whistle, when they had missed only one goal to qualify for the round of 16.
Menacing attitude
The German Daniel Siebert, at the whistle for the game, had consulted the VAR in the 57th minute for a potential foul on Darwin Nunez. But he didn't award the penalty that could have given Uruguay a clear 3-0 chance. The players had surrounded and insulted the referee after the end of the match, with an attitude seeming threatening according to the TV images.
Former Parisian Edinson Cavani had also violently hit the screen intended for the main referee when he was challenged by the video assistance (VAR).
Source: Europe1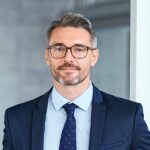 Brayden White, a veteran sports writer at Global Happening, brings his wealth of knowledge and expertise to the sports section. With over a decade of experience, he is committed to delivering high-quality coverage of the latest games and events.