Jean-Baptiste Sarrazin
8:19 p.m., December 05, 2022modified to
8:22 p.m., December 05, 2022

Karim Benzema's last minute package with the Blues for the 2022 World Cup offers Olivier Giroud the opportunity to shine. With Kylian Mbappé, the AC Milan striker has managed to find a real association to the point of now being an inseparable duo for Didier Deschamps.
France's match against Poland in the round of 16 of the 2022 FIFA World Cup was an opportunity to break several records for the duo Kylian Mbappé and Olivier Giroud. By scoring his 52nd goal in the tricolor jersey, the latter became the top scorer in the history of the Blues ahead of Thierry Henry (51 goals). As for the PSG striker, he is now the first player to reach a total of 9 World Cup goals before the age of 24.
A duo which therefore works and which surely could not have broken all these records with Karim Benzema, who had to forfeit shortly before the start of the World Cup due to an injury suffered during training. "It's a perfect agreement between two boys who understood that they were inseparable in their success and it benefits the France team", reacted Anthony Tobelem in the show Europe 1 Sportwhich takes place every evening from 7:15 p.m. to 11 p.m.
"Compatible Giroud"
And the two attackers now seem very close, like Olivier Giroud's celebration of his goal against Poland, taking Kylian Mbappé in his arms. For Anthony Tobelem "the duo works footballistically."
"Kylian Mbappé is a boy who matures every day while Olivier Giroud has already reached an age where he is very mature. And Olivier Giroud perceived from the arrival of Kylian Mbappé in the France team that it was in his interest to to be his "ally" because with him he could achieve individual and collective goals that he could not have obtained with another player", then continued the journalist from Canal + in Europe 1 Sports.
For Jimmy Algérino, this agreement could not have taken place if it had not been for the "KB9" package. According to him, "the absence of Karim Benzema gives Kylian Mbappé an exposure that he would not have had if Benzema was there." A point of view shared by Anthony Tobelem who thinks that "footbalistically, Kylian Mbappé is more "Giroud compatible" than "Benzema compatible."
It remains to be seen whether this agreement will last for the next matches, starting with the quarter-final of the Blues against England on Saturday at 8 p.m.
Source: Europe1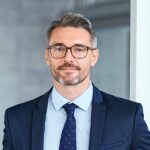 Brayden White, a veteran sports writer at Global Happening, brings his wealth of knowledge and expertise to the sports section. With over a decade of experience, he is committed to delivering high-quality coverage of the latest games and events.