The timing was a bit unfortunate. The three-week break at 1. FC Union ends on Monday, the players and coaching staff are still on vacation. The protagonists of the serial winner missed the celebratory "Champions" gala in the Hotel Estrel by two days. On Saturday evening, the Bundesliga soccer club and Urs Fischer won the vote for Berlin's athletes of the year after 2019 and 2021 for the third time in a row in the categories team and coach.
Sure, the competition from basketball, ice hockey, volleyball or table tennis, decorated with numerous titles, would have deserved the honor as well, but there is simply no getting around Union's fairytale rise in Berlin.
Since 2018, the Köpenickers have only been uphill, from the second division to the Europa League. This autumn, Union was even at the top of the Bundesliga for weeks, ahead of the big FC Bayern and Borussia Dortmund. The fact that the team ran out of breath in the last games before the World Cup break in the mammoth program in three competitions only slightly clouds the balance sheet.
After all, there is no team in German football that exceeds all expectations with such consistency. In recent years, it has been said again and again: At some point, Union has to collapse. But the opposite was the case: step by step, the club established itself more in the Bundesliga. Economical, structural and of course sporty.
The latter is mainly related to Fischer. The Swiss came to Union from his homeland in 2018 and fits perfectly into the club with his calm, down-to-earth manner. Technically, Fischer is one of the best coaches in the league anyway, and the fact that he recently extended his contract is more important for the Berliners than any victory on the pitch.
That doesn't bode well for the competition in Berlin. After the World Cup break, Union will continue in the league, the DFB Cup and the European Cup and it would not be a surprise if the team adds further successes to the many milestones of recent years. In any case, there is still no sign of an end to Union's dominance in the "Champions" election.
To home page
Source: Tagesspiegel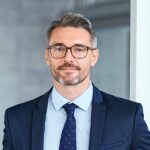 Brayden White, a veteran sports writer at Global Happening, brings his wealth of knowledge and expertise to the sports section. With over a decade of experience, he is committed to delivering high-quality coverage of the latest games and events.