The twenty-four players of the France team, including Kylian Mbappé who was absent the day before, took part in collective training scheduled for Wednesday three days before the quarter-final of the 2022 FIFA World Cup against England , told AFP a source close to the Blues.
The France team is once again complete before the quarter-final of the 2022 World Cup against England (Saturday at 8 p.m.). After Kylian Mbappé's voluntary withdrawal on Tuesday for an individual session, the Blues group trained in full this time, with all 24 players present. The session took place behind closed doors at the Jassim-bin-Hamad stadium in Doha.
Tuesday evening, the day after a full day of rest, Mbappé had remained in the room for a "classic" recovery work, according to the management, two days after the round of 16 won against Poland, a match disputed entirely by the 23-year-old world champion. All the other holders had participated in a slight scrubbing.
A commented absence
The absence of the Paris SG striker has been widely commented on by the English media. "It was a little recovery session. The day before, we had a day off. I think he decided to stay indoors with the coach, there is nothing to worry about," the defender played down. Ibrahima Konaté Wednesday at a press conference.
The France team faces England on Saturday (8:00 p.m.) in al-Khor.
Source: Europe1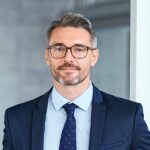 Brayden White, a veteran sports writer at Global Happening, brings his wealth of knowledge and expertise to the sports section. With over a decade of experience, he is committed to delivering high-quality coverage of the latest games and events.