Turbine Potsdam's footballers are still waiting for their first win in the Bundesliga after nine matchdays. On Sunday, the bottom of the table lost to Bayer Leverkusen 0:3 (0:1). The goals from Kristin Kögel (23rd minute), Elisa Senß (59th) and Ivana Fuso (82nd) ​​make the ex-champion's relegation worries ever greater.
Turbine had Teninsoun Sissoko in the starting XI for the first time since her hip surgery in the summer. But the Frenchwoman's comeback in central defense lasted just 42 minutes before Sissoko had to leave the field. The substitution rounded off a poor half-time for Potsdam, in which Kögel completed a well-deserved move with a well-considered lob over Turbine goalkeeper Anna Wellmann for a deserved lead.
One game remains for Turbine before the winter break
At the beginning of the second half, in front of 520 spectators in the Ulrich Haberland Stadium, Potsdam had the chance to equalize through Sophie Weidauer. But her shot from six meters at the left corner of the goal area landed directly in the arms of Frederike Repohl (48th). Senß made the preliminary decision with a shot from the edge of the penalty area into the corner on Sunday.
Especially since Jennifer Cramer, who came on as a substitute in the 57th minute, had to leave the field only 17 minutes later because of complaining (74th). Outnumbered, the turbines conceded the goal from Fuso in the final phase to make it 0:3. Pauline Deutsch had Potsdam's best chance to score in added time (90′ + 3′). But Repohl prevented the guests from scoring a consolation goal.
In the last game before the winter break, Potsdam has to play Eintracht Frankfurt on Friday (7:15 p.m., Eurosport and Magentasport). (dpa)
To home page
Source: Tagesspiegel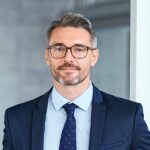 Brayden White, a veteran sports writer at Global Happening, brings his wealth of knowledge and expertise to the sports section. With over a decade of experience, he is committed to delivering high-quality coverage of the latest games and events.