The usual suspects have reached the quarterfinals at this World Cup. Five top European teams, plus the South American heavyweights Brazil and Argentina. And then there's the one big surprise that wasn't expected ahead of this World Cup – in this case, Morocco.
Who doesn't remember Costa Rica 2014 or Cameroon 1990? And of course North Korea 1966. What these underdogs have in common is that although they won hearts, they didn't make it to the semi-finals. And so the hype about the little ones ultimately seems a bit like folklore to stage a tournament like this as a big world event.
As is well known, there should already be many more small ones at the upcoming World Cup in 2026, and for the first time the final round will be held with 48 teams. This can be interesting and entertaining. It is very likely that in the end the top teams will still decide the title holder among themselves.
8th
Soccer World Champion there has only been a total of 21 World Cup finals so far
Criticism of the inflation of World Cup finals often comes from those who are always there anyway. The argument is that the sporting value would decrease because the performance differences are clearer with more participants. The big players probably wouldn't mind if they were seeded for the knockout rounds right away, but hopefully it won't come to that.
Because teams like Morocco at the moment also fulfill a longing for many sports fans, the longing for things not always going the way they were supposed to. That at some point a nation will win the soccer world championship that nobody had on their list before a final.
The basic idea of ​​the sporting competition is to find the best and to be able to measure it. But it is just as important that there are as many contenders as possible and that there are always new challengers. The outsiders may have a certain role to play, but one thing is certain: Without them, every major sporting event would be a good deal more boring.
To home page
Source: Tagesspiegel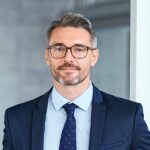 Brayden White, a veteran sports writer at Global Happening, brings his wealth of knowledge and expertise to the sports section. With over a decade of experience, he is committed to delivering high-quality coverage of the latest games and events.