Sinisa Mihajlovic has diedwas 53 years old. A "unjust and untimely" death, the family wrote: "His wife Arianna, with their children Viktorija, Virginia, Miroslav, Dusan and Nikolas, their granddaughter Violante, their mother Vikyorija and their brother Drazen, sadly communicate the unjust and premature death of their exemplary husband, father, son and brother, Sinisa Mihajlovic ".
"My heart today is broken, shattered. My soul is worse, and I can't keep talking about my super hero, for me dad, for you Siniša Mihajlovic. It hurts too much, too much." Like this Virginia Mihajlovic talks about his father, who died yesterday at 53, in a message on Instagram. "It's hard dad. It's hard. In this moment of immense suffering I just need your hug. Not just any hug, yours. Mixed with your perfume, which, like your soul, remained on me". And anyone who knows you knows what I mean". Her sister, Viktorija, posts some lines from a poem by Montale.
"Impossible to accept all this but I find – continues Virginia's post – the strength in the immense love that you have given me in these years of life together, so strong that it will accompany me for the rest of my days". "After having discovered your destiny, I thank you for having had you with me for these years, in which you have given me everything, everything a father could have given to a daughter, indeed much more. You loved me immensely, with all strengths you had. You protected me from everything, from everyone and everything. You were too much. Too much for me. Too much for us. Too much for everyone," she continues. Her sister Viktorija instead posted some lines from a poem by Montale. "I went down, giving you my arm, a million stairs" and continues: "I love you with all my heart dad, pure, rare soul, pride of my life, my hero, my great love. Wherever you are, I know how to love until to there".
Sinisa Mihajlovic has died
"A unique man, an extraordinary professional, available and good to everyone – continues the statement from the Mihajlovic family -. He courageously fought against a horrible disease. We thank the doctors and nurses who have followed him over the years, with love and respect, in particular Dr. Francesca Bonifazi, Dr. Antonio Curti, Prof. Alessndro Rambaldi, and Dr. Luca Marchetti. Sinisa will always remain with us. I live with all the love she has given us".
"This is a day I never wanted to live, because I have lost a friend with whom I have shared almost 30 years of my life, on and off the pitch": so Robert Mancini, friend, partner and coach of Sinisa Mihailovic. "It's not fair – said the Italy coach – that such a terrible disease took away a 53-year-old boy, who fought like a lion until the last moment, as he was used to doing on the pitch. And that's just how it is that Sinisa will always remain by my side, even if she is no longer there, as she did in Genoa, Rome, Milan and then also when we took different paths".
ANSA Agency
Mihajlovic: Vukovar, goals, illness, life as a warrior – Sport
Fled from the ethnic war, Lazio and Inter in destiny (ANSA)
"You fought like a lion on the pitch and in life – the Prime Minister wrote on Twitter, Giorgia Meloni -. You have been an example and have given courage to many who are facing the disease. You have been described as an iron sergeant, you have shown that you have a big heart. You are and will always be a winner. To God Sinisa Mihajlovic".
You fought like a lion on the pitch and in life. You have been an example and have given courage to many who are facing the disease. You have been described as an iron sergeant, you have shown that you have a big heart. You are and will always be a winner.
To God Sinisa Mihajlovic pic.twitter.com/khwMrkGEe5

— Giorgia Meloni (@GiorgiaMeloni) December 16, 2022
"A great man, a great fighter," the Deputy Prime Minister and Foreign Minister wrote in a tweet. Antonio Tajani. 'Football and life icon' for the League A league.
"Sinisa Mihajlovic has left us, not without having also fought this tough match. An excellent athlete and a great sportsman, he will be missed by every football lover. Heartfelt condolences to his family," wrote the M5s leader. Joseph Conte. "I don't want to believe it – is the message of the deputy premier and leader of the League, Matthew Salvini – damned bastard disease. Safe travels Sinisa, champion on and off the field. We will miss you so much". "It is with sincere and profound pain that I learn of the passing of Sinisa Mihajlovic, a great sportsman, a tenacious fighter but above all a real man who has always faced the disease head-on – so in a note the president of the Senate, Ignatius LaRussa -. The free kicks, the grit on the pitch and the sharp and funny frankness in front of the cameras: we will keep many fond memories of him. My sincere condolences go out to the family". "Hello Mister. Thank you for the courage you have taught us and for the strength you have transmitted. A moved thought to your family, a thought to those who fight against leukemia. And a prayer", is the message published on social media by the leader of Italia viva, Matthew Renzi. "Sinisa Mihajlović was a great footballer and a coach of great ability, seriousness and talent – is the message spread on the social networks of Silvio Berlusconi -. By engaging with my Milan, even before being an exemplary professional, he made himself appreciated and admired as a man. He was then attacked by a ruthless disease but he always worked, always smiled and always showed a great will to live. Truly a man, a rare professional, he will be missed, everyone will miss him. To his wife, his children and all his loved ones I address my deepest condolences and an affectionate embrace." "Sadness. Admiration. Respect. He leaves us a great one. #ciaoSinisa #Mihajlovic", wrote the secretary of the Democratic Party, Enrico Letta.
"Goodbye to Sinisa Mihajlovic – writes the Genoa -. We join the pain of his family and participate in the mourning of Italian football". Florentine, through their social networks, dedicated a thought to Sinisa Mihajlovic. "RIP Sinisa. Fiorentina mourns the death of Sinisa Mihajlovic and gathers around her family and loved ones ". The Serbian coach coached in Florence in the 2010-11 season when he succeeded Cesare Prandelli. In his first year in viola he finished in 9th place, reconfirmed by Andrea Della Valle in the following season Mihajlovic was sacked on 7 November 2011 after the defeat against Chievo. "Paradise has gained another legend. You will be greatly missed, Sinisa": is the message of condolence from Milan.
Long letter on the club's website to remember Mihajlovic: this is how Sampdoria wanted to pay homage to "a true and courageous man, an authentic legend that we will never forget". There was a very close relationship between Sinisa and the Ligurian club: first as a footballer from 1994 to 1998 with over 100 appearances and then as a coach from 2013 to 2015. Sampdoria remembered Sinisa with some flashes of his Dorian experience in the two moments from player and then coach when returning to the bench he mentioned Kennedy, then the victory in the two derbies with Genoa thanks to Gabbiadini and Maxi Lopez. A very strong pain for the entire blucerchiato environment with the deepest condolences from the president Marco Lanna and from the whole club to Sinisa's family.
"Lazio mourns the passing of Sinisa Mihajlovic: a great Lazio – thus the president of Lazio, Claudius Lotito -, a warrior in the field and in life. His courage on the pitch was second only to that shown in the face of a serious illness, which never weakened his spirit and temper". "An indelible trace of this fighter with a big heart will remain in the history of Lazio, not only for being Champion of Italy, but for the message of hope in the face of the difficulties that he was able to represent up to the last moment of his life. We will remember him as he deserves with the infinite embrace of his team and his people. Our heartfelt condolences to the family," concludes the Lazio president.
"One is never ready to say goodbye to a travel companion. It seems that time has been too short, already vanished, just a memory. Saying goodbye to Sinisa Mihajlovic forever is difficult for many reasons. It is painful, unfair, deeply melancholic": thus Inter recalls Sinisa Mihajlovic, former footballer and then Roberto Mancini's assistant coach at the nerazzurri. "First an opponent on the pitch, then for the Nerazzurri, as a player and as assistant coach. Then again facing each other, on the rival benches. Always true to himself: in his determination and attitude, in pride and seriousness", continues the club on the own site. "Personality and confidence transmitted to his players, fighter on and off the pitch, when he had to undertake the most difficult and important challenge, the one against the disease. Faced at Sinisa: the will to live, to fight. Sinisa to the end. With a a message that has reached and will remain in the hearts of all football fans. Sport and life". "FC Internazionale Milano, its president Steven Zhang, the vice president Javier Zanetti, the managing directors Alessandro Antonello and Giuseppe Marotta, the coach Simone Inzaghi and his staff, the players and the entire Inter world join in condolences for the death of Sinisa Mihajlovic and, in remembering him, they embrace his family members ", concludes Inter.
"There Rome mourns the death of Mihajlovic and joins the pain of the family. Hi Sinisa", writes the Giallorossi club on Twitter, his player from 1992 to 1994 for a total of 54 appearances and one goal.Atalanta she joined the mourning of the football world. "Rest in peace, Sinisa", reads the tweet from the official profile of the Bergamo club. "Hi Sinisa, we will miss you dearly": so the Turin wanted to say goodbye to Mihajlovic, grenade coach from 2016 to January 2018. "First as a footballer, then as a coach, he leaves an indelible mark on all those who have had the good fortune to know and therefore appreciate him – reads the club official in via Arcivescovado – Impossible not to love him: he was a great fighter with a strong and decisive character, but with a good and generous heart like few others. Taurus mourns a friend, football and sport lose a sincere and loyal, passionate and courageous professional, quality which he has always expressed in all his initiatives, on and off the pitch, right up to the end".
"Hello my friend, I will miss you": with these words, and a black and white photo on Instagram that portrays them together, Francesco Totti expresses its condolences for the death of Sinisa Mihajlovic. It was the Serbian champion himself who suggested to the then Roma coach, Vujadin Boskov, to let the "boy" who was on the bench enter the field during the Roma match in Brescia on 28 March 1993. Totti replaced Rizzitelli and made his Serie A debut.
The FIFA president, Gianni Infantino, says he is "deeply saddened to learn of the passing of Siniša Mihajlović, one of Serbia's most celebrated football players and coaches". "On the pitch his free-kicks embodied a passion and dedication to the beauty of the game that left an indelible mark on the sporting world, and his death is a great loss to all of us. Our deepest condolences go out to his family and loved ones during this difficult time."
Source: Ansa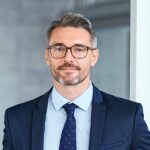 Brayden White, a veteran sports writer at Global Happening, brings his wealth of knowledge and expertise to the sports section. With over a decade of experience, he is committed to delivering high-quality coverage of the latest games and events.