Wagner brothers also with victory: NBA professional Schröder strong for the Lakers
The Los Angeles Lakers won Anthony Davis' comeback at home against the San Antonio Spurs and benefited from a particularly strong defensive performance by national player Dennis Schröder.
The captain of the German team scored 113:104 on Wednesday evening (local time) in addition to his nine points, four stolen balls and two blocks. There were also eight rebounds, five of them under his own basket.
Davis had been missing the Lakers for weeks and reported back with 21 points as the best player on his team. Lakers newcomer Rui Hachimura made a convincing debut and scored twelve points. LeBron James marked 20 points.
Before that, the Orlando Magic with the brothers Franz and Moritz Wagner got the second win in a row and defeated the Indiana Pacers 126:120.
Franz Wagner had 13 points and seven assists, his brother scored three points in less than eight minutes on the floor. The Magic had 46 points in the first quarter and a 17-point lead.
There was a home win in each of the two top games of the evening. The Philadelphia 76ers beat the Brooklyn Nets 137-133 and secured their sixth straight win in the Eastern Conference, ahead of the Milwaukee Bucks, who beat the Denver Nuggets 107-99. The Nets are fourth in the East, with the Nuggets still leading the Western Conference despite the loss.
Chaser Memphis Grizzlies lost 120-122 at champions Golden State Warriors. Stephen Curry scored 34 points for the Warriors while Klay Thompson contributed 24 points. Jordan Poole scored the winning goal with a second to go for 21 points. (dpa)
Source: Tagesspiegel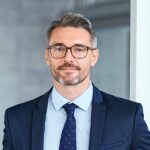 Brayden White, a veteran sports writer at Global Happening, brings his wealth of knowledge and expertise to the sports section. With over a decade of experience, he is committed to delivering high-quality coverage of the latest games and events.