The scrum-half and captain of the France team Antoine Dupont will be absent from the Les Bleus training camp in Capbreton on Friday and Saturday for personal reasons but will be back on Sunday in the Landes, the French coaching staff announced on Thursday.
His return is expected on Sunday. Antoine Dupont left the XV of France this Thursday, on an internship in Capbreton (Landes) where he is preparing for the start of the Six Nations Tournament, on February 5 in Rome against Italy. Several media have mentioned family reasons to explain the departure of the captain of the Blues, spared on Tuesday but who had participated in training on Wednesday.
"Antoine will be absent from the course for the next two days for personal reasons but will return on Sunday," said the same source. Dupont (25 years old, 43 selections) will be able to apply for the first match of the Blues in the Six Nations Tournament, on February 5, in Italy.
Couilloud as replacement
For the two sessions scheduled for Friday and Saturday, coach Fabien Galthié called Lyonnais Baptiste Couilloud (25, 11 caps), who had suffered a neck injury in early January and was not on the initial list of 42 players selected for the Tournament. of the six nations.
He also comes to replace numerically the departure of the young number 9 of Montpellier Léo Coly (23 years old, 0 selection), affected in the ischios and absent at least a month. "Baptiste had a cervical hernia, he saw a surgeon, there was no need for an operation, just a two-week rest. As he was operational with his club for this weekend, we took him", explained the coach of the French three-quarters Laurent Labit.
Source: Europe1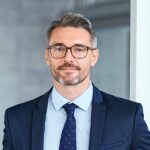 Brayden White, a veteran sports writer at Global Happening, brings his wealth of knowledge and expertise to the sports section. With over a decade of experience, he is committed to delivering high-quality coverage of the latest games and events.