While he obtained French nationality and American citizenship last year, Joel Embiid has not yet made his choice regarding his international future. Knowing that there will be many deadlines between the 2023 Worlds and the 2024 Olympics, the Philadelphia 76ers player told L'Equipe on Thursday that he would make his decision "after the end of the NBA season".
"I'm focused on this NBA season, because we have a good opportunity to be champion with the Sixers. I want my head to be 100% here," replied Embiid, 28, in this interview published Thursday by L 'Team on its website.
"We will make the decision after the end of the season," he added, while the main deadline for the Blues is the Worlds which will take place from August 25 to September 10 in Japan, the Philippines and Indonesia. Asked specifically about a calendar that would see him chain an NBA season with participation in the 2023 World Cup or the 2024 Olympics in Paris, Embiid again admitted that it would be "a good sequence".
"But I don't know what will happen by then, because if I win in the NBA, I can be so tired behind… So it will depend on my body too", he tempered. Joel Embiid's NBA team, the Philadelphia Sixers, are second in the Eastern Conference after mid-season and should qualify for the play-offs, which begin in April. The NBA season finale will take place in June.
Sixers star
Joel Embiid (2.13 m, 127 kg), who runs at 33.4 points per game and nearly 10 (9.8) rebounds, is one of the stars of the Sixers with the American James Harden. In that regard, he's a contender for the coveted Most Regular Season Player (MVP) award, having narrowly missed it last season. After acquiring French nationality last summer, French coach Vincent Collet opened the door to his integration with the Blues.
"I don't see why we wouldn't select him. We've always taken the best players and (…) he belongs to this category," he said. Even if the player also acquired American nationality last September, the manager of the Blues Boris Diaw also wanted to be confident. Asked by AFP Thursday morning, the French Federation (FFBB) could not be reached.
Source: Europe1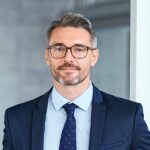 Brayden White, a veteran sports writer at Global Happening, brings his wealth of knowledge and expertise to the sports section. With over a decade of experience, he is committed to delivering high-quality coverage of the latest games and events.