The players hugged, goal scorer Niklas Wellen let his emotions run wild. "We're not done here yet," said Germany's top scorer after reaching the final at a hockey world championship for the first time in 13 years.
In an unbelievably gripping game against three-time world champion Australia, the DHB selection turned a game behind for the third time in the tournament in India and, with a 4:3 (0:2) win, fully deservedly made it into the final on Sunday. Gonzalo Peillat scored from penalty corners (42'/51'/58′) before Wellen scored the winning goal in the 59th minute.
After the game, in which Germany dominated the game for long stretches, the celebrations knew no bounds. In particular, top scorer Wellen was completely over the moon. The 28-year-old had a son during the tournament and promised his young family that he would come back with the gold medal.
"I can't believe it, this is completely insane. We made a great game and we always believe in ourselves. This whole team is completely crazy," said Wellen, who can now shoot his team to their first World Cup title since 2006 after the last-minute goal.
The team of national coach André Hennig was already 0:2 and shortly before the end 2:3 behind. But like before in the quarterfinals against England, the German team came back this time thanks to Peillat. The penalty corner specialist gets three hits.
"We have the best corners specialist in the world on our team. We knew that if he hits the ball, things will fall in rows," said Moritz Trompertz. The 27-year-old from the German champions Rot-Weiss Köln was overjoyed: "After the exciting game against England, that was the crowning glory today."
The trainer was also completely enthusiastic. "If I weren't the coach of this team, I would be the biggest fan from today. I'm impressed by how well we play hockey and what kind of mentality we bring," said Hennig, for whom a circle can now also be closed.
Ten years ago he won the world championship title with the DHB U21 juniors – also in Bhubaneswar, India. (dpa)
Source: Tagesspiegel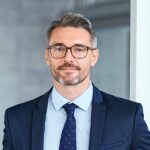 Brayden White, a veteran sports writer at Global Happening, brings his wealth of knowledge and expertise to the sports section. With over a decade of experience, he is committed to delivering high-quality coverage of the latest games and events.