Ice hockey professionals usually deny that they deal too intensively with the table constellation. It was different on Friday evening, when Eisbären striker Marcel Noebels admitted how annoying the tough struggle to qualify for the pre-play-offs was. "It can't get any worse than if Munich loses against Nuremberg at home or if Mannheim doesn't score a goal against Schwenningen." The latter had already happened on Thursday evening.
Of course, the frustration was also deep because his team had failed to collect more than one point a few minutes earlier in the 3:4 home defeat after extra time against the Kölner Haie in order to "somehow get close to the top ten".
Coach Serge Aubin had commented on the first defeat after five wins, but he was still forgiving: "We actually played well today," he said, "but our opponent did really well. It was like a chess game."
On Sunday, on the other hand, given the constellation in the table, it would be downright dramatic if the polar bears had to congratulate their competitor. Then the Berliners will play next-door neighbors Iserlohn Roosters (3:15 p.m.). Four points separate the twelfth and 13th. Noebels said: "This is a game that isn't worth six but even twelve points. That points the way for the final spurt of the season."
The Sauerlanders have won all three previous duels this season. "It's up to us now," said Noebels. The last few days have shown that the polar bears cannot rely on support from the supporters; and certainly not in such a duel.
Source: Tagesspiegel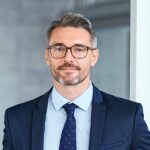 Brayden White, a veteran sports writer at Global Happening, brings his wealth of knowledge and expertise to the sports section. With over a decade of experience, he is committed to delivering high-quality coverage of the latest games and events.