For the first time in 17 years, the German hockey men have won the world title again. The DHB selection won the final in Bhubaneswar, India, on Sunday after a dramatic thriller with a 5:4 penalty shootout against defending champion Belgium. This was Germany's third gold medal at a World Cup after 2002 and 2006.
In an exciting and hard-fought game, Niklas Wellen (28th minute), Gonzalo Peillat (40th) and captain Mats Grambusch (47th) scored the goals for the team of national coach André Henning against the dethroned title holder. Goalkeeper Jean-Paul Danneberg saved the decisive penalty.
The men's hockey team had won their last major title in 2013 at the European Championships. Having now won three World Cup titles, Germany, together with Australia and the Netherlands, is just behind record world champions Pakistan (4).
With the confidence gained from beating England in the quarter-finals and Australia in the semi-finals, the two major European hockey nations met for the second time at this tournament and for the first time in a World Cup final. Already at 2:2 in the first round game an exciting game developed, in which Germany only just missed out on victory. And like in the first game, the defending champion got his chance early, this time with a double strike. Within a minute, Florent van Aubel and Tanguy Cosyns scored to give the Belgians a 2-0 lead.
The DHB selection, which was able to turn a deficit twice in the knockout games, initially missed the goal by Tom Grambusch, who failed with a seven-meter penalty on his Cologne club colleague Vincent Vanasch. In the first game, the German defender scored a penalty against the strong and experienced Belgian goalkeeper.
The German team came back into the game with a goal well worth seeing by the Krefeld striker Wellen, who already scored his seventh World Cup goal. The Argentinian-born and corner specialist Peillat scored to make it 2-2 after a penalty corner. Captain Mats Grambusch made it 3-2 before the Belgians were able to save themselves in a penalty shoot-out. There, the German team showed better nerves. (dpa)
Source: Tagesspiegel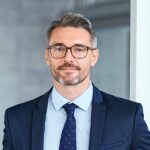 Brayden White, a veteran sports writer at Global Happening, brings his wealth of knowledge and expertise to the sports section. With over a decade of experience, he is committed to delivering high-quality coverage of the latest games and events.