The Eisbären Berlin suffered their second defeat in a row in the German Ice Hockey League (DEL). On Sunday, the reigning champions lost 4-1 (0-2, 0-0, 1-2) at the Iserlohn Roosters and suffered another setback in the battle for play-off qualification. Matt White scored the only goal for the Berliners, who offered a weak performance over long stretches.
In front of 4265 spectators in the ice rink at the Seilersee, the guests had a lot of trouble from the beginning with the powerful offensive game of the Sauerland, who were strong in the tackle. Eric Cornel gave Iserlohn the deserved lead in the first power play, and the former Eisbären pro Sven Ziegler increased a little later.
Even after the first break, the Berliners hardly achieved anything in attack for a long time and were lucky not to fall further behind.
Only in the course of the second third did the capitals find their way into the game a little better. Shortly after the start of the final period, a White goal closed the gap, but Iserlohn defender Ryan O'Connor restored the gap. Emile Poirier made sure of the final score after the polar bears had taken their goalie Tobias Ancicka off the ice in favor of an additional field player. (dpa)
Source: Tagesspiegel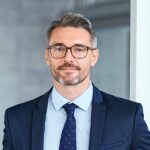 Brayden White, a veteran sports writer at Global Happening, brings his wealth of knowledge and expertise to the sports section. With over a decade of experience, he is committed to delivering high-quality coverage of the latest games and events.