Coach Serge Aubin made no secret of his disappointment. "We made mistakes that we don't normally make. And our commitment was just not good. Of course, if you know where we are in the table, that's unacceptable," said the Canadian.
This was preceded by a sobering performance against a direct competitor in the fight for the play-off ranks in the German Ice Hockey League (DEL). The Eisbären Berlin had lost 4-1 at the Iserlohn Roosters.
Aubin was particularly dissatisfied with his team's poor start, who went into the first break 2-0 down on Sunday. Captain Frank Hördler saw it similarly. "The first third really got us into trouble. The Iserlohn Roosters played very, very well and we had great difficulty defending against them," said the 38-year-old defender.
Due to the second defeat in a row, the gap between the champions and the at least necessary tenth place, on which the Iserlohn team are, grew to seven points. Eleven main round games are still pending, the defending champion is currently table 13.
In view of the recent setbacks, however, the team should "not beat themselves up," emphasized Hördler. "We have to look ahead," he demanded. "We want to keep collecting points. We have to, and every player knows that. So it would be a catastrophe to somehow fall into a hole now."
The previous series of five wins gives the veteran hope. "We have to build on that again," said Hördler with a view to the upcoming home game against leaders EHC Munich on Friday evening. (dpa)
Source: Tagesspiegel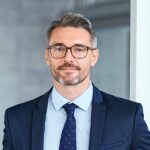 Brayden White, a veteran sports writer at Global Happening, brings his wealth of knowledge and expertise to the sports section. With over a decade of experience, he is committed to delivering high-quality coverage of the latest games and events.