Well kept up with a small squad: BBSC gets a set in Leverkusen
BBSC Berlin performed well away from home in the women's second volleyball league, but failed to score points against top team Bayer Leverkusen. In the end there was a 1:3 (14:25, 20:25, 25:20, 22:25) defeat. The guests only came with nine players due to illness and professional commitments.
Leverkusen put the BBSC under pressure from the start with good serves and powerful attacks. From the start of the second set the team was there and kept up for a long time. Only towards the end was Leverkusen able to clearly pull away.
After the third set went to the BBSC, they also dominated in the fourth round. It was 14:9 and 19:16 before Bayer won the set and the game with more pressure on the serve. Coach Jens Tietböhl was still not dissatisfied: "With our mini squad we held up well from the second set and wrested a set from the favorite with a very solid team performance. Now it's time to train properly, and hopefully with a better team strength than last week, so that we can practice situations close to the game on the field again."
On Sunday, the second Berlin representative, VC Olympia, played 0:3 against DSHS Cologne (20:25, 19:25, 18:25). Next weekend, the BBSC (Saturday 7 p.m., Hämmerlingstraße) and Olympia (Sunday 2 p.m., Sportforum) meet VC Essen. (tsp)
Source: Tagesspiegel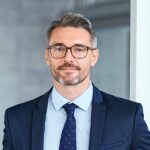 Brayden White, a veteran sports writer at Global Happening, brings his wealth of knowledge and expertise to the sports section. With over a decade of experience, he is committed to delivering high-quality coverage of the latest games and events.