"If you ask again, you'll get a scrubbed": RBB publishes video of irritated Bobic shortly before his Hertha-Aus
The former Hertha managing director Fredi Bobic reacted angrily to a reporter's question in an interview immediately after the renewed derby defeat against Union Berlin (0: 2). "If you ask again, you'll get a scrub," said the 51-year-old as he left an rbb reporter.
The broadcaster published the video on Facebook, and the program "Zeigler's wonderful world of football" picked it up.
There you can see how the reporter says before a subsequent interview with Union coach Urs Fischer when asked what happened: "Better not ask. I'll get a smack from Fredi Bobic."
Bobic apologized for the incident on Monday. "I'm very sorry, I reacted too emotionally. That was just a saying, which of course wasn't meant that way. You shouldn't overestimate that in football shortly after a game," he told the "Bild".
The 51-year-old, who was relieved of his posts at Hertha shortly afterwards after the sporting failures, was apparently bothered by the repeated question about coach Sandro Schwarz's job security in the interview.
Bobic had previously expressed his confidence in the coach several times. When asked by the rbb reporter "Can you understand that there is a trainer discussion from the outside?" he answered succinctly: "No".
After the last three defeats, the Charlottenburgers are deep in the relegation battle, as in previous years. With 14 points, Hertha is in 17th place. (dpa)
Source: Tagesspiegel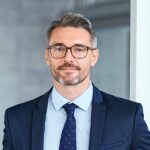 Brayden White, a veteran sports writer at Global Happening, brings his wealth of knowledge and expertise to the sports section. With over a decade of experience, he is committed to delivering high-quality coverage of the latest games and events.