"It's really something special": Leupolz is back on the pitch for Chelsea for the first time after a maternity leave
National soccer player Melanie Leupolz made a comeback at Chelsea after the birth of her baby. The 28-year-old came on as a substitute in the 83rd minute of the English champions' 3-2 win over Liverpool in the fourth round of the FA Cup.
"Happy with the win and my first few minutes on the pitch," wrote the former SC Freiburg and FC Bayern Munich player on Instagram.
Leupolz last played for Chelsea in December 2021. "It's really something special," said the 2016 Olympic champion after the game, adding with a view to her new family situation: "I love combining the two. I'm happy to be back with the team and to have my little kid."
Leupolz announced her pregnancy last March, which also caused her to miss the European Championships in her adopted home of England. Their first child was born in October. The 75-time international recently extended her contract with Chelsea until 2026. (dpa)
Everything about the desire to have children, pregnancy and birth
Soccer
Source: Tagesspiegel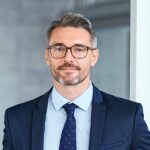 Brayden White, a veteran sports writer at Global Happening, brings his wealth of knowledge and expertise to the sports section. With over a decade of experience, he is committed to delivering high-quality coverage of the latest games and events.