Liverpool FC's premature cup exit currently feels "particularly bad" for Jürgen Klopp. That's what the coach said after the 2-1 draw at Brighton & Hove Albion on Sunday.
"If we were in a better situation, ten points more in the league and something like that, and then you lose here in Brighton, you would say: Respect!" said Klopp. "But we're in a situation where we're trying to make that final step all the time, and that's why it feels particularly bad right now because that didn't happen."
Nevertheless, Klopp also saw positive aspects in his team's defeat in the fourth round of the cup. "There were steps in the right direction again," emphasized the 55-year-old.
"I can imagine that nobody can hear that anymore. I can no longer hear it myself. But it's still true. That means we have to build on that."
Two weeks earlier, Liverpool suffered a 3-0 defeat in Brighton in the Premier League. After all, his team performed much better in the cup, said Klopp.
"We've mostly closed the gaps they came through last time, but that doesn't help for set pieces," said the coach after the Reds conceded goals from a corner kick and free-kick. "Of course it doesn't feel great. It's not cool, but we have to accept it." (dpa)
Source: Tagesspiegel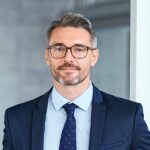 Brayden White, a veteran sports writer at Global Happening, brings his wealth of knowledge and expertise to the sports section. With over a decade of experience, he is committed to delivering high-quality coverage of the latest games and events.