Urs Fischer was full of praise for the upcoming opponent and his coach Niko Kovac. Despite the defeat against Bremen on Saturday, VfL Wolfsburg is "a bit of the team of the hour": closed, compact, solidary, with a lot of will, intensive runs and speed. "Wolfsburg is now doing exactly what the coach says," said Fischer before the round of 16 in the DFB Cup between 1. FC Union and Lower Saxony on Tuesday (8.45 p.m., Sky) at the An der Alten Försterei stadium.
In these words there was a lot of respect for his colleague on the Lower Saxony bench and this is always appropriate in the cup. Of his 22 games as a coach in this competition, Kovac has won 21, only in the 2017 final was there a defeat with Frankfurt against BVB. The following year he won the cup with Eintracht, after moving to Bayern Munich he defended it in 2019.
Kovac is currently in 16 successful cup games in a row. No other coach in this competition managed a longer winning streak. Hennes Weisweiler survived 17 rounds in a row with 1. FC Köln between 1976 and 1978. However, Cologne only won the 1977 final against Hertha BSC in a replay, as the first attempt after extra time was 1-1.
Such historical subtleties are completely irrelevant for Fischer, the Swiss wants to win anyway. "We will try to prevent him from breaking this record," he said. The chances are not bad, after all, Union also has good arguments for the title "Team of the Hour". With three wins in three games, the Berliners had a great start to the new year.
In terms of personnel, Fischer will have to do without Andras Schäfer against Wolfsburg, who suffered a minor injury in the derby and is out for the time being. Morten Thorsby is making great progress but will not be an option for the squad again until the weekend at the earliest. With Genki Haraguchi, Fischer is also missing a third central midfielder. As Union announced on Monday, the Japanese is moving to VfB Stuttgart with immediate effect. This means that at least a squad nomination from newcomer Aissa Laidouni is very likely.
Source: Tagesspiegel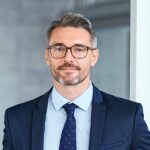 Brayden White, a veteran sports writer at Global Happening, brings his wealth of knowledge and expertise to the sports section. With over a decade of experience, he is committed to delivering high-quality coverage of the latest games and events.