Whoever wins, it will be a historic Super Bowl what next February 12 it will glue over 100 million Americans to TV to follow the challenge in Arizona between the Kansas City Chiefs and the Philadelphia Eagles, reached the 57th final of the American football championship after the victories in the respective 'conference' of the NFL League. For the first time, in fact, two African-American quarterbacks will face each other, respectively Patrick Mahomes and Jalen Hurts. It is the seal of the slow rise and hindered by a thousand prejudices of the black quarterbacks, underestimated for a long time but who at the beginning of this season were at 11 and who now find themselves with two of them in the final.
For both, the stakes are high: Mahomes can become the first African-American player in this role to win twice, Hurts the fourth to triumph in the Super Bowl, after Doug Williams broke the glass ceiling in 1987. In any case, it will be a success for the black community, against the background of the racial tensions that have marked the NFL, with Eminem who last year knelt in homage to quarterback Colin Kaepernick during the half time of the competition. Among the primates also Donna Kelce, the first mother to have two children who will play against each other in the final: the stars Jason and Travis, both flag respectively of the Eagles and the Chiefs. It should also be noted as a curiosity that the Kansas City coach Andy Reid will challenge Philadelphia, the city where he built his sporting career. In the USA, the Super Bowl is the most watched event on TV, and not only for its sporting appeal: it is a real event, with dizzying commercials and show stars.
This year Rihanna will perform at halftime at State Farm Stadium in Glendale, after guests like Jennifer Lopez and Shakira, Maroon 5, Justin Timberlake, Coldplay, Katy Perry, Bruno Mars and Beyoncè. The protagonist of one of the commercials that will be shown in the interval will instead be the boxing champion 'Canelo' Alvarez. For the Chiefs, who won the Conference AFC final in the final seconds with a free kick against the Cincinnati Bengals (23-20), it is the third Super Bowl in four years (so far they have won two, the last of which in 2020). The Eagles, after beating the San Francisco 49ers 31 to 7 in the NFC Conference Finals, are attempting an encore five years after winning their first title in 2018 against the New England Patriots. Heroes of the evening Mahomes and Hurts, now in their historic duel.
Source: Ansa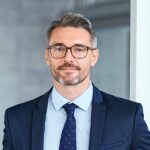 Brayden White, a veteran sports writer at Global Happening, brings his wealth of knowledge and expertise to the sports section. With over a decade of experience, he is committed to delivering high-quality coverage of the latest games and events.