The Pontelambrese shirt leaning on the coffin accompanied the last farewell to Carlo Tavecchio, the former president of the Football Association who died on Saturday. Many personalities who wanted to be present at the funeral, celebrated in the parish church of Ponte Lambro: by the Minister for Sport and Youth, Andrea Abodito the current president of the Football Association, Gabriel Gravinahis deputy, Umberto Calcagnothe n.1 of the Amateur League, Giancarlo Firthe president of Turin and of the RCS group, Urban Cairothe CEO of Inter, Giuseppe Marotta, Damiano Tommasi, the vice president of Monza, Adrian Gallianithe CEO of Sassuolo, Giovanni Carnivalithe Lombard regional councilor, the Olympian Antonio Rossithe president of the Coaches Association, Renzo Ulivieri, and then the deputy secretary of UEFA George Marchetti and all the presidents of the regional committees and the president of the Lombard Coni, Marco Riva, Demetrio Albertini and Pierluigi Marzorati.
Crowded church and many crowns sent by all the clubs, the banners of the FIGC, Coni, the Lega Dilettanti, Inter. To officiate Don Stefano Dolci, who in his homily recalled Tavecchio's commitment to the sporting world and beyond, underlining Tavecchio's commitment to volunteering and to young people. "Carlo has always carried this community and the world of sport in his heart, especially at a youth level – the parish priest said – today we are here in large numbers to say goodbye. The world of sport gathers today around Carlo, a great metaphor for life , and perhaps for this very reason he supported young people a lot. Living sport seriously can truly be an opportunity for human growth, which is good for both the individual and society". At the end of the mass, the funeral procession accompanied Tavecchio's coffin to the village cemetery. It was welcomed by the children of the Pontelambrese football school lined up on both sides.
"Carlo Tavecchio was a real person, profoundly sincere, we loved him beyond the diversity of views. He was the emblem of healthy, clean, voluntary, passionate management right up to the last moment". Thus Minister Abodi outside the church of Ponte Lambro where the funeral was celebrated, which was also attended by the CEO of Lega Serie A, Luigi De Siervo and the director of 'Football & Social Responsibility' of UEFA, Michele Uva and the former president of Lega Pro, Francesco Ghirelli. "It is important to remember Tavecchio today, but it will be important to remember him in our working days so that that spirit remains in any case", concluded Abodi.
Source: Ansa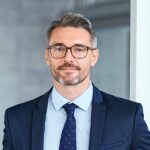 Brayden White, a veteran sports writer at Global Happening, brings his wealth of knowledge and expertise to the sports section. With over a decade of experience, he is committed to delivering high-quality coverage of the latest games and events.