World halfpipe champion Kyle Smaine has died in an avalanche accident in Japan.
As US media reported on Tuesday, citing his family, the 31-year-old and another man were found by a search and rescue team in central Japan's Nagano Prefecture with no signs of life.
They were out on a ski tour at the weekend when an avalanche went off on a 2100 meter high mountain slope. There was heavy snowfall in the area at the time of the accident.
The local authorities had therefore issued avalanche warnings. A total of four men were hit by the snow masses. According to Japanese police, two of them managed to get to safety. (dpa)
Source: Tagesspiegel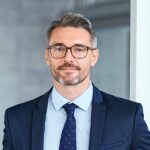 Brayden White, a veteran sports writer at Global Happening, brings his wealth of knowledge and expertise to the sports section. With over a decade of experience, he is committed to delivering high-quality coverage of the latest games and events.