Udinese-Verona 1-1 (THE CHRONICLE) in the last match of the 20th day of Serie A

A fair draw, the result of a crackling first half, with the hosts who can recriminate on the many wasted opportunities, and a more sleepy second half, in which guests controlled easilyAnd. Thus, Verona continues, with a small point, the run-up to the safety zone, which actually began only after the break, while the Friulians remain in seventh place, last train for Europe. Sottil has to give up the injured Deulofeu and the bruised Pereyra, on the bench only for the honor of signing. And two hours after the match, Makengo also loses, sold to Lorient. Marca also visits Nestorovski – in turn one step away from saying goodbye – taking away from the Friulian coach the only alternative to the starting attack duo Beto-Success. Zaffaroni responds by launching an advanced line made by the former Lasagna and Braaf and relying on the 19-year-old Sulemana on the median
SERIE A STANDINGS
There wasn't even time to warm up, in a subzero Dacia Arena, before Verona took the lead: just over 3′ went by when Beto loses a bloody ball in his own frontline, Lazovic advances and shoots, Becao tries to intervene with his head and directs the ball into his own goal, right at the top corner. The hosts' reaction came in the 12th minute: Ehizibue coiled on the right and found Success free in the area: Montipò overtook himself on the Nigerian's shot and thwarted the threat. The goalkeeper from Verona repeats himself in the 19th minute: on the short clearance of the barrier, Arslan lets a torpedo go from the edge which the goalkeeper instinctively deflects for a corner.
THE RESULTS OF THE 20TH DAY
The draw is mature and arrives in the 21st minute: Ehizibue still rages in the wing, serves Beto who, as a perfect center forward, awaits the insertion of Samardzic, good at hitting the post with a touch of billiards. The black and white pressure didn't drop and in the 31st minute Bijol wasted a great opportunity, missing from close range. The half ends with yet another opportunity for the bianconeri: at the height of a scrum, the ball reaches Udogie who discharges power, but Magnani saves on the line.
ANSA. it
Serie A: Udinese 1-1 Verona – Football
Udinese-Verona 1-1 (1-1). (HANDLE)
Pairetto whistles the start of the second half and Lasagna after only 15 seconds forces Perez to save in extremis, with Silvestri out due to a collision with Bjiol. Udinese collects corners in series, but Samardzic's insidious trajectories never find the winning paw. Not even the whirlwind of changes between the guests (Sottil has a short bench and proposes only Lovric for Arslan) manages to access the second half, in which opportunities are lacking. It is precisely the newcomer Ngonge who has the chance to put Verona back in front: in the half hour he frees himself with a couple of feints and forces the former Silvestri to deflect for a corner, not without difficulty. It's the only real thrill of the finale, in which scrums light up in the two areas which, however, never lead to really worrying the goalkeepers.
Source: Ansa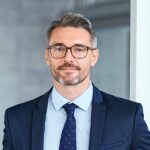 Brayden White, a veteran sports writer at Global Happening, brings his wealth of knowledge and expertise to the sports section. With over a decade of experience, he is committed to delivering high-quality coverage of the latest games and events.