There have been all sorts of wild transfer rumors in the Bundesliga. About great footballers who of course never came, and about world stars like Raúl or Ruud van Nistelrooy, who suddenly walked around in Schalke and Hamburg jerseys.
That Francisco Román Alarcón Suárez, 30 years old and better known as Isco, belongs in the first category was crystal clear to most fans, pundits and media by Monday.
The 30-year-old creative has been linked with 1. FC Union Berlin in Spanish media, but who would believe that? A five-time Champions League winner, who has been scoring goals for Cristiano Ronaldo for years, should switch to a club that until recently preferred to sign free players from Sandhausen or Fürth?
When Christopher Trimmel dedicated Saturday's derby win to Isco on Instagram and the Spaniard responded with a muscle emoji, it seemed like a sarcastic comment on absurd media speculation. Maybe it was really the case that the Union captain thought the rumors were nonsense at the time. But it may also have been one of the most entertaining diversionary tactics since soccer players have been on social media.
When the transfer became more concrete on Monday and Isco actually completed the medical check on Tuesday, many Union fans felt like they were in a video game. One of the most spectacular transfers in recent Bundesliga history was in the offing – and just as spectacularly burst.
"We would have liked to see Isco with us, but we have our limits. Contrary to previous agreements, these were exceeded today, which is why the transfer did not take place," said Union manager Oliver Ruhnert. That means: Isco suddenly asked for more money than originally agreed.
We would have liked to see Isco with us, but we have our limits. Contrary to previous agreements, these were exceeded today.

Union manager Oliver Ruhnert
With the Spaniard's advisors, it sounds exactly the opposite. "In the course of the talks, we had to realize that our negotiating partner was no longer willing to move within the framework originally discussed," quotes the "Bild" agency Gestifute of the famous Portuguese consultant Jorge Mendes, who also represents Ronaldo.
It's a dirty end to a crazy fast transfer. Nevertheless, the willingness of Union to sign a player of Isco's status shows that the Berliners are now moving differently on the player market than they did in the first Bundesliga years. That had already been indicated by the commitments of the courted World Cup participants Josip Juranovic and Aissa Laidouni.
What remains is a big what-if
The negotiations with Isco have catapulted Union into previously unknown spheres in terms of international attention. Whether the virtuoso Spaniard would have advanced the second-placed Bundesliga player in the same way is anything but a matter of course.
In any case, his best times are already a few years behind Isco. After his contract in Seville was terminated after just four months, he was most recently without a club. In the Spanish media, he is described as a difficult character, to say the least. Would such a player have fit into a team that is primarily defined by unity?
However, the same question arose in the summer of 2020, when a certain Max Kruse came to Köpenick from Istanbul – the controversial ex-national player brought Union to a level never before achieved and headed the acclaimed goal to Europe. Whether Isco would have found his old strength at Union will forever remain one of the great what-ifs in the club's history.
Source: Tagesspiegel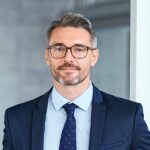 Brayden White, a veteran sports writer at Global Happening, brings his wealth of knowledge and expertise to the sports section. With over a decade of experience, he is committed to delivering high-quality coverage of the latest games and events.