Two more departures from Hertha BSC: Myziane Maolida will try his hand at home from now on
There was no lack of attempts and opportunities. At the training camp in Florida at the beginning of last month, for example, Myziane Maolida was allowed to try out as a center forward. And even with some success. In the friendly against Club de Lyon, he was involved in two goals in Hertha BSC's 3-0 win. One he scored himself, one he prepared.
However, Maolida, actually a man for the offensive wing, only scored a penalty and the quality of the opponent only allowed cautious conclusions to be drawn about the quality of the Frenchman, who has been under contract with Hertha since August 2021.
He continues to do so, but Maolida, 23, will return to his native France for the end of the season. He plays there on loan for Stade Reims, eleventh in Ligue 1. His quality has not yet been enough for the Bundesliga.
Maolida's demeanor often seemed listless
In any case, he never lived up to the good reputation that preceded Maolida. He was considered quick and tricky. In reality, his performances were extremely unlucky, while his appearance on Hertha's supporters often seemed listless at best.
Nevertheless, Sandro Schwarz defended the Frenchman against critical voices in the training camp: "He's totally focused, very professional and totally sociable," said Hertha's coach. One should not forget that Maolida's circumstances in his first year in a new environment, a new league and with the relegation battle were extremely difficult until the end. "You need time to swim free," said Schwarz, especially since the Frenchman was "more of a reserved type".
Hertha transferred four million euros to OGC Nice in August 2021. Since then, Maolida has appeared in a total of 22 competitive games for Hertha BSC, scoring two goals and setting up another one. He has only made three appearances this season, he was only in the starting XI on the first day of the game – and was substituted again shortly after the break.
Two newcomers (Florian Niederlechner and Tolga Cigerci) and eight departures: That is the final result of the winter transfer period at Hertha BSC. In addition to Maolida, another player left the club on Tuesday, the so-called Deadline Day; a player who, however, has not played for the Berliners for a long time.
Daishawn Redan, 21, is already one step further than Maolida: He will not return to Hertha BSC. After three loans to three different clubs in his home country (Groningen, Zwolle, Utrecht), the Dutchman has now made a permanent move from FC Utrecht to the Italian second division side FC Venice.
Redan has played a total of eight Bundesliga games for the Berliners. When he came to Hertha BSC from Chelsea for 2.7 million euros in the summer of 2019, the club believed they had signed one of the greatest strikers in Europe. But Redan has not been able to live up to expectations either.
Source: Tagesspiegel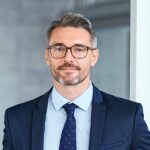 Brayden White, a veteran sports writer at Global Happening, brings his wealth of knowledge and expertise to the sports section. With over a decade of experience, he is committed to delivering high-quality coverage of the latest games and events.