Cyrille de la Morinerie

This Saturday afternoon and for the next three weeks, PSG will have to do without the services of their star striker, Kylian Mbappé, with a knee injury. An absence which falls at one of the most important moments of the season, between Ligue 1 matches, Coupe de France, and especially the Champions League on February 14 against Bayern Munich.
Only one being is missing and everything is depopulated. This verse from Lamartine could perfectly apply to Paris-Saint-Germain for the next three weeks. The Parisians must do without their top scorer Kylian Mbappé, injured in the left thigh. The first test will be this Saturday afternoon against Toulouse.
A preventable injury?
Paris Saint-Germain must reinvent itself because the Parisians will have to do without the services of their nugget at a very important moment of the season. This will be the case next Wednesday, in Marseille, in the Coupe de France, but probably also during the Champions League shock against Bayern Munich. It is an almost insoluble equation because Mbappé is the X factor of Paris Saint-Germain. The star is involved in almost half of his team's goals. 25 goals, six assists this season for the "Kid de Bondy". Paris obviously wins more games when he is there. Even if recently, Paris Saint-Germain lost twice despite his presence.
Was Kylian Mbappé's injury preventable? The Frenchman returned to training just 72 hours after the World Cup final. Even if it is not necessarily linked for the Parisian coach, Christophe Galtier. "I don't think Kylian played too much. And was it avoidable? From the moment you play, there is always an element of risk", underlined the coach.
Neymar also absent
To replace Mbappé, not many solutions since the Parisian club failed to recruit this winter. It is the young Hugo Ekitike who will take his place in attack this Saturday afternoon. He will not be supported by Neymar, also injured, who will resume training early next week. There will still be Lionel Messi. He will be the big star of this game. In any case, it is the first time since December 2021 and a match in Lorient that Paris has been deprived of both Kylian Mbappé and Neymar.
Source: Europe1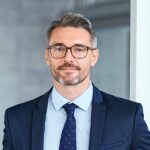 Brayden White, a veteran sports writer at Global Happening, brings his wealth of knowledge and expertise to the sports section. With over a decade of experience, he is committed to delivering high-quality coverage of the latest games and events.