Things are going great for Kevin Behrens at the moment. The striker has scored three goals in five games this calendar year, he celebrated his 32nd birthday on Friday and on Sunday his club announced that he had extended his contract, which expired in the summer. Behrens storms at least one more season for 1. FC Union.
"Kevin's extension is logical given his performance and attitude. We are very happy that he will continue to help us in the future with his physical strength and strength in the ball," said Union manager Oliver Ruhnert.
In the past few weeks, Behrens had worked his way into the starting XI with strong performances. In the cup against Wolfsburg he scored as a joker to win, on Saturday he scored the important 1-0 against Mainz. He has already matched his goal tally from last season with six goals across all competitions.
"I feel very comfortable at Union, which you can see on the pitch. Both the coach and the team make me feel important to the team," said Behrens about his contract extension. Nobody would have guessed how important he has become for Union when he was signed.
A year and a half ago, the Berliners signed Behrens from SV Sandhausen on a free transfer. Born in Bremen, he is a classic late starter and came to Berlin with a recommendation of zero Bundesliga games. In his first season he was used almost exclusively as a joker, but filled this role with a lot of presence and a decent goal threat.
After the departure of Taiwo Awoniyi, Behrens had to queue behind his successor Jordan Siebatcheu Pefok. However, when he went through a prolonged goal drought, which only ended on Saturday after four and a half months against Mainz, Behrens moved more and more often into the starting XI. He has started five of the last six league games.
The interplay with Jordan is likely to continue in the coming weeks, with Behrens having clear advantages in pressing and recently being in the right place at the right time in the penalty area. "What could be nicer for a coach than being spoiled for choice," said coach Urs Fischer after goals from Behrens and Jordan in the 2-1 win over Mainz.
"I want to continue on the path with Union and I'm convinced that we still have a lot ahead of us," said Behrens about his contract extension. Two years ago, as a striker at SV Sandhausen, he would probably never have dared to dream that his opponents in the coming weeks would be Rasenballsport Leipzig, Ajax Amsterdam and Bayern Munich.
Source: Tagesspiegel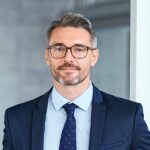 Brayden White, a veteran sports writer at Global Happening, brings his wealth of knowledge and expertise to the sports section. With over a decade of experience, he is committed to delivering high-quality coverage of the latest games and events.