After the semi-finals of the indoor hockey championship, the hockey team at Berliner HC was stunned. The dream of a third final in a row and the long-awaited first indoor title in 48 years was over shortly after 8 p.m. on Saturday evening. In a gripping semi-final, the unbeaten Eastern champions lost this season to the North Second Club on the Alster 6:7 (1:2). The match winner for the Hanseatic League was Tom Stroink, who scored the winning goal in Frankfurt am Main just 39 seconds before the end.
The defeat at the last second is deeply felt by the Berliners. "It's just bitter how it went," said Liam Holdermann. The goalscorer himself scored the 6:5 two minutes before the end on Saturday. But that left the Hanseatic League unimpressed. They came back with six field players without a goalkeeper and thus scored the 6:6 equalizer. Instead of replacing the keeper again, Alster continued to play with six and was actually rewarded with the winning goal.
After that, the BHC threw everything forward again, but there wasn't enough time. "We discussed in the video and in training how we'd play against six and then we'd concede two more goals," Liam Holdermann argued.
In the last couple of games we were lucky and it went our way, today for the others.

Darren Cheesmancoach of Berlin HC
The youngster was once again the most accurate BHC player with four goals. With a total of 39 goals this season, the youth international ranks third in the nationwide list of top scorers. "Of course I'm happy about that and I wouldn't have expected it before the season started." Still, it wasn't enough for a place in the final.
Shortly before the end, the Berliners took the lead
In addition to Holdermann, it was goalkeeper Mika Schleu who shone. Right at the start he made two worthwhile saves against Niklas Bruns. "Mika just played sensationally today and saved balls that couldn't be held," praised coach Darren Cheesman. He was satisfied with the performance of his team, but also overall: "I'm incredibly proud of my boys and the way they played. They left everything in place. Alster simply scored the important goals at the decisive moments today. We were lucky in the last few games and it went our way, today for the others."
But not only the Berliner HC convinced with will and mentality, Alster also didn't give up despite several deficits, which paid off in the end. "Usually those are our moments and we beat the others like that. So it hurts even more today that we lost like that," said Cheesman.
Source: Tagesspiegel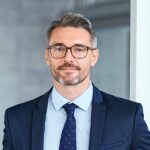 Brayden White, a veteran sports writer at Global Happening, brings his wealth of knowledge and expertise to the sports section. With over a decade of experience, he is committed to delivering high-quality coverage of the latest games and events.