Stefan Kretzschmar seems a bit thoughtful. Of course, the Foxes sports director is looking forward to welcoming his players back to Berlin after the World Cup in Poland and Sweden, but he would like his players to have a little more air.
"I'm worried about the strain," says the 49-year-old, referring to the probably serious knee injury that Dane Magnus Saugstrup suffered the day before while playing for league rivals SC Magdeburg. "Preparation, follow-up, physio – everything has to be extremely professional over the next 120 days. We have to invest everything we have there".
There is no question that the issues of injuries and stress management are nothing new. At the same time, however, it is difficult to understand that the national players play nine games in a good two weeks in a major tournament and only have to come back to training a few days later because play in the league and the various cups continues.
"The boys tear off a workload that is no longer justifiable," says Kretzschmar, who was allowed to slip on the Germany jersey 218 times. "But there is a constant pulling on the players between the national team and the club, between the league, EHF and IHF. It's hard to imagine anyone cutting corners."
The former left wing sees a solution only in a consensus that includes all sides. A smaller league, no qualifying games, a reduction in the number of Champions League participants, etc. "But then everyone would have to do it in step," Kretzschmar notes with little hope. For now, he's happy that all of his eight players who played at the World Cup returned healthy – after all, other teams weren't so lucky.
Some Bundesliga clubs have to do without injured top stars
Flensburg's Lasse Møller, for example, had to leave the Danish squad prematurely due to a fatigue fracture, his club colleague Jim Gottfridsson has been out for a long time with a metacarpal fracture. Kiel's Karl Wallinius is in a similar situation with a knee injury, as is Magdeburg's Omar Igni Magnusson, who required heel surgery. In addition, there will probably be Saugstrup for the German champions.
"It's always a hard blow. The championship can decide that. On paper, we're in a good position," says Kretzschmar, who is currently enthroned at the top of the table with the foxes. But the Berliners also have absentees: Nils Lichtlein is injured, Matthes Langhoff is not yet fit again, and Lasse Andersson will also not be able to play for several weeks.
Last but not least, there is the psychological component in the two opening games against HC Motor Zaporizhschja on Tuesday in the European Cup (6.45 p.m./Dazn) and against ASV Hamm in the Bundesliga on Sunday. "If you're not fully there mentally, that's dangerous," says Kretzschmar, but then adds optimistically and with a little less concern: "But we'll determine where the journey is going now."
Source: Tagesspiegel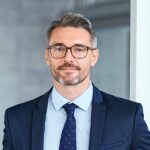 Brayden White, a veteran sports writer at Global Happening, brings his wealth of knowledge and expertise to the sports section. With over a decade of experience, he is committed to delivering high-quality coverage of the latest games and events.