After the earthquake disaster: BR Volleys game in Ankara cancelled
The BR Volleys game scheduled for Wednesday in the Volleyball Champions League at Ziraat Bank Ankara was canceled early Monday evening after the earthquake disaster in the Turkish-Syrian border region. The Turkish government canceled all sporting events indefinitely. This was announced by the BR Volleys on Monday.
A new date for the game of the German volleyball champions in Ankara has not yet been set. The European Volleyball Federation (CEV) is expected to decide on how to proceed in this matter on Tuesday.
"The decision to cancel the game is absolutely correct in such a situation," said Volleys Managing Director Kaweh Niroomand. "In view of the humanitarian catastrophe, sport is of course taking a back seat for us at the moment." After one of the worst earthquake disasters in recent decades, several thousand deaths are to be feared in southern Turkey and northern Syria.
At the time the game was canceled, the BR Volleys team was already checking in at BER Airport for their direct flight to Ankara. Training was planned for Tuesday in the Turkish capital. The game was scheduled to kick off at 5 p.m. CET on Wednesday. After the cancellation, the team returned to their training center on Glockenturmstraße in Charlottenburg in the team bus. (dpa)
Source: Tagesspiegel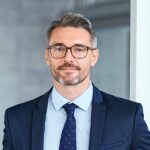 Brayden White, a veteran sports writer at Global Happening, brings his wealth of knowledge and expertise to the sports section. With over a decade of experience, he is committed to delivering high-quality coverage of the latest games and events.