Willi Orban from Bundesliga club RB Leipzig will donate stem cells on Wednesday and may therefore miss the Bundesliga top game against 1. FC Union Berlin on Saturday (6.30 p.m. / Sky). RB confirmed a corresponding contribution to "Bild" on Tuesday. Accordingly, the Hungarian national player has been receiving injections since last Saturday in preparation for the operation, which lasts several hours. Orban has been in the database of the German Bone Marrow Donor File (DKMS) since 2017 after the Leipzig team registered as part of a campaign.
"Of course I was surprised at first when I got the information that I was a possible donor. But I never had any doubts, I wanted to tackle the donation directly," Orban told the newspaper. "It's the opportunity to save a human life with very little effort, there are no two opinions for me. I sincerely hope that my donation can help to fully heal the recipient," Orban said.
Whether the 30-year-old, who has played all Bundesliga games this season, can play against Union remains to be seen. After a stem cell donation, a sports break of up to ten days is recommended. "Of course it's possible that I'll miss the game against Union – despite all my sporting ambitions, that's secondary in this case. And anyone who knows me knows that I will do everything to get back to the team quickly," Orban said.
Orban has not been in team training since Sunday, but keeps fit individually. After the intervention in Dresden, the defender is expected back in Leipzig on Wednesday evening or Thursday morning. (dpa)
Source: Tagesspiegel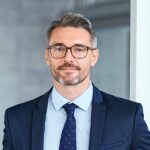 Brayden White, a veteran sports writer at Global Happening, brings his wealth of knowledge and expertise to the sports section. With over a decade of experience, he is committed to delivering high-quality coverage of the latest games and events.