miraculously, footballer Bahoken recounts the earthquake in Turkey
Jean-Baptiste Sarrazin
modified to
8:17 p.m., February 07, 2023

Words still fail him. Present in southern Turkey during the tragic earthquake that hit the country on Monday morning, footballer Stéphane Bahoken narrowly escaped death. The former Angevin has agreed to testify on the Europe 1 Sport program (every evening from 8 p.m. to 11 p.m.).
The current player of Turkish club Kasimpasa was in Antioch to face Hatayspor. The 30-year-old was awakened in the early morning by violent tremors: "Around four in the morning, the hotel shook. I was sleeping and suddenly I felt my bed move, I feel the cupboards and windows breaking in my room and it's increasing every minute It must have lasted less than a minute but at the time I felt like it lasted at least five to six minutes", he said in a voice still moved.
"We could have died"
Safe and sound thanks to the anti-seismic foundations, he shot some impressive videos as he left the hotel. "I clung to my bed and waited for it to pass. We were lucky that our hotel was earthquake-proof. And after that I got all my stuff and joined my teammates. Some were barefoot. We waited in front of the hotel," explained the Cameroonian-born footballer. At the time, Stéphane Bahoken did not realize what was happening.
But the player does not yet realize what is happening on the spot. "At the time, I don't think so. It was later, seeing the collapsed buildings in front of the hotel, that I thought to myself that the hotel could have fallen on my head. We could really have died because of this earthquake. We really missed death quite simply", testified the former player of Angers.
Championship stopped
But not everyone suffered the same fate as that of Stéphane Bahoken. This disaster particularly affected football player Onur Ergün, who saw his Villa Renaissance completely razed by the violence of the earthquake. He was only extracted alive from the rubble on Tuesday morning.
Baris Basdas, a player playing for Yeni Malatyaspor, was seriously injured when he jumped from the balcony of his collapsing house. Even more tragically, goalkeeper Eyüp Türkaslan was found dead. The body which governs the Turkish championship has taken the decision to suspend the matches. Galatasaray, Fenerbahçe, Bestikas and Trabzonspor appealed for donations from their supporters as numerous messages of support from clubs and players around the world were posted on social media.
Source: Europe1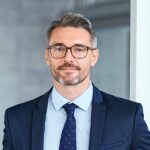 Brayden White, a veteran sports writer at Global Happening, brings his wealth of knowledge and expertise to the sports section. With over a decade of experience, he is committed to delivering high-quality coverage of the latest games and events.