Montpellier coach Romain Pitau dismissed in turn
The Montpellier club, in difficulty in the league, announced on Tuesday evening the "precautionary layoff" of its coach Romain Pitau, who had led the team since the end of October in replacement of Olivier Dall'Oglio. , removed from office.
"Romain Pitau, Pascal Baills and Frédéric Mendy (his deputies, editor's note) were informed today of their layoff as a precautionary measure" and dismissed "from their functions within the men's professional team", indicated the Hérault club. in a brief press release published at the end of the day. Montpellier president Laurent Nicollin is expected to present the new coach on Wednesday afternoon at a press conference scheduled for 3 p.m.
Defeat too many in Strasbourg
The defeat on Sunday in Strasbourg (2-0), a candidate for maintenance who had not yet won at home this season, was therefore one defeat too many for Pitau. The 45-year-old former club midfielder replaced Olivier Dall'Oglio on October 17, the day after a 1-0 defeat at Lens (1-0). But he never found the solutions to revive a Montpellier team in need of confidence and especially defensive reliability.
Worse, with eight points taken in eleven games, the former assistant of Dall'Oglio, who was making his baptism on a Ligue 1 bench, did less well than his predecessor (12 points in 11 games).
During the truce of the World, Pitau had carried out a new physical preparation, with in particular an internship in Spain, which had seemed to be able to initiate a new dynamic. But this was quickly thwarted by elimination from the Coupe de France in the first round in Pau (Ligue 2).
Too many goals conceded
Pitau, who ended his playing career in 2013 in Montpellier, a year after winning the title, above all failed to stabilize the defense despite the contribution of three recruits during the transfer window, goalkeeper Benjamin Lecomte, defender center Boubacar Kouyaté and side Issiaga Sylla.
Since mid-October, his team has conceded 23 goals, victim in particular of the Nice awakening (6-1) in January, and displayed the same feverishness as during the first quarter of the season under Dall'Oglio. The MHSC is currently 15th in the championship, only two points ahead of Strasbourg, the first to relegate.
Source: Europe1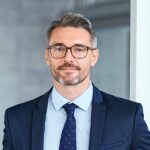 Brayden White, a veteran sports writer at Global Happening, brings his wealth of knowledge and expertise to the sports section. With over a decade of experience, he is committed to delivering high-quality coverage of the latest games and events.