Kheira Hamraoui recalled with Les Bleues
Paris SG midfielder Kheira Hamraoui was recalled to the France team on Wednesday, more than a year after her last selection and 15 months after the attack she suffered in Yvelines, coach Corinne Deacon announced.
Hamraoui (33 years old, 39 selections) has gradually found playing time at PSG in recent months and will be in the squad of Les Bleues to face Denmark, Uruguay and Norway between February 15 and 21 during the Tournament of France, a friendly test. She is applying for a place for the World Cup, from July 20 to August 20 in Australia and New Zealand.
The former FC Barcelona player, who has always repeated her desire to find the selection, has lived the last 15 months with twists and turns, since the violent attack she suffered, in November 2021, in Chatou (Yvelines), with blows of iron bars.
Amel Majri, a former member of the team who returned to competition with Lyon after a serious knee injury and the birth of a baby girl, was not selected by Corinne Deacon for the Tournoi de France, however. Angers and Laval. The Lyonnaises Griedge Mbock and Selma Bacha, and the Parisian Sakina Karchaoui, injured, are also absent. Goalkeeper Manon Heil and defender Maëlle Lakrar will discover the France team, while Sandy Baltimore and goalkeeper Constance Picaud will find her. Accustomed to the lists, defender Aïssatou Tounkara suffers from her lack of club playing time and is absent.
The French prepare for the World Cup
The French, semi-finalists of the last Euro, are in preparation for the World Cup (July 20 – August 20), with only two meetings on the program between now and the announcement of the list for the World Cup: this February camp ( three matches) then another in April (two matches).
The list of 26 players for the Tournoi de France:
Goalkeepers (4): Mylène Chavas (Bordeaux), Manon Heil (Fleury), Pauline Peyraud-Magnin (Juventus Turin / ITA), Constance Picaud (PSG).
Defenders (7): Estelle Cascarino (Manchester United / ENG), Hawa Cissoko (West Ham / ENG), Maëlle Lakrar (Montpellier), Eve Périsset (Chelsea / ENG), Wendie Renard (Lyon), Julie Thibaud (Bordeaux), Marion Torrent (Montpellier).
Midfielders (7): Viviane Asseyi (West Ham), Charlotte Bilbault (Montpellier), Kenza Dali (Aston Villa / ENG), Grace Geyoro (Paris SG), Kheira Hamraoui (Paris SG), Ella Palis (Bordeaux), Sandie Toletti ( Real Madrid/ESP).
Forwards (8): Sandy Baltimore (Paris SG), Kessya Bussy (Reims), Delphine Cascarino (Lyon), Kadidiatou Diani (Paris SG), Naomie Feller (Real Madrid), Clara Matéo (Paris FC), Ouleymata Sarr (Paris FC) ), Lindsey Thomas (AC Milan/ITA).
Source: Europe1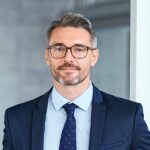 Brayden White, a veteran sports writer at Global Happening, brings his wealth of knowledge and expertise to the sports section. With over a decade of experience, he is committed to delivering high-quality coverage of the latest games and events.