Successor to Breitenreiter: TSG Hoffenheim signs coach Matarazzo
TSG 1899 Hoffenheim has signed coach Pellegrino Matarazzo to succeed André Breitenreiter and wants to survive the Bundesliga relegation battle with the 45-year-old. The former head coach of VfB Stuttgart has been given a contract until June 30, 2025 by the Kraichgauers, who are in serious trouble, as TSG announced on Wednesday. Hoffenheim announced the separation from Breitenreiter on Monday. He was 2: 5 at VfL Bochum in the tenth competitive game in a row without a win and had to go after a little more than half a year in office. "Rino not only knows our club, but also a large part of the team from his own experience. Conversely, we also know him and are therefore convinced that he is the right man for the head coach position," said sports director Alexander Rosen in a statement from table 14. "He can handle pressure and knows what is required in this situation."
Matarazzo had to go to state rivals Stuttgart in October 2022 – after a league series of nine games without a win. TSG has not won just as often, which will now play against Bayer Leverkusen on Saturday (3.30 p.m. / Sky) with the new coach.
Matarzzo is convinced of the quality of the team
Since the departure of current Bayern coach Julian Nagelsmann in 2019, TSG has lacked continuity in this position. The club of billionaire and majority owner Dietmar Hopp last played in Europe in the 2020/21 season.
Matarazzo lives with his family just a few kilometers from the training center in Zuzenhausen. "I'm convinced of the quality of the team and approach the task with enthusiasm and great confidence," said Matarazzo.
The qualified mathematician and Italian-American once completed his football teaching license with his friend Nagelsmann and was assistant coach under him in Hoffenheim. In December 2019 he left Kraichgau to become head coach at VfB. In 2022 he managed to stay up with VfB with a 2-1 win over 1. FC Köln in added time on the 34th matchday. (dpa)
Source: Tagesspiegel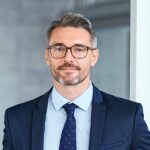 Brayden White, a veteran sports writer at Global Happening, brings his wealth of knowledge and expertise to the sports section. With over a decade of experience, he is committed to delivering high-quality coverage of the latest games and events.