The French team climbed to the third step of the podium in the mixed relay of the world championships, in Oberhof, on Wednesday, behind Norway and Italy. Julia Simon, Anaïs Chevalier-Bouchet, Émilien Jacquelin and Quentin Fillon Maillet, allowed the Blues to win a first medal in these Worlds.
France took the bronze medal in the mixed relay at the Biathlon World Championships on Wednesday in Oberhof, Germany, behind Norway, which won its first World Championship title, and the surprising Italian team. The Norwegians won thanks to a last stint from the big favorite, Johannes Boe, while Quentin Fillon Maillet finished nearly 56 seconds behind the winner.
The Blues were however in the lead after the first stint of Julia Simon, at the top of the general classification of the World Cup. But Anaïs Chevalier-Bouchet could not resist the return of the Italians in the second stint. The Norwegians, in ambush, took the lead after the third stint, ahead of Frenchman Émilien Jacquelin, thanks to Sturla Laegreid who shot clear.
Boe makes his power speak
In the last stint, the Transalpins thought they were doing well by taking advantage of three errors in the lying shot by Fillon Maillet and Boe. But the Norwegian showed off his power on skis to win in 1 h 04 min 51 sec, 11 sec 6/10 ahead of Giacomel Tommaso and 55 sec 9/10 ahead of "QFM", who very nearly lost the podium by taking the wrong way a few tens of meters from the finish.
The individual events start on Friday, with the women's sprint.
Source: Europe1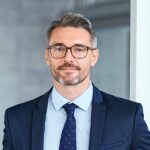 Brayden White, a veteran sports writer at Global Happening, brings his wealth of knowledge and expertise to the sports section. With over a decade of experience, he is committed to delivering high-quality coverage of the latest games and events.