Most points in NBA history: Even records for eternity are not safe from LeBron James
On April 5, Kareem Abdul-Jabbar takes the lead in the NBA's all-time scorer list. On October 26, Michael Jordan will make his North American basketball debut for the Chicago Bulls. On December 30th, a boy named LeBron Raymone James Sr. is born in Akron, Ohio. The year 1984 is perhaps the most formative in the long history of the NBA.
In the night from Tuesday to Wednesday, that same LeBron James, now 38 years old, broke Abdul-Jabbar's record, which had been made for eternity. With 38 points against the Oklahoma City Thunder, the Los Angeles Lakers superstar now has a historic 38,390 points.
Of course, this milestone also fuels the eternal discussion about the GOAT, the "Greatest of All Time". Is James now the best player in basketball history? Does Jordan remain unmatched? And what about Bill Russell, Wilt Chamberlain, Kareem or Kobe Bryant? It's a tiresome discussion, a generational question to which there will never be a consensus-based answer.
What is clear, however, is that James is the most consistent basketball player in NBA history. The 2.06 meter tall model athlete is in his 20th season, has completed over 1400 games and won four championships in ten final series.
In 2005/06, aged 21, he became the youngest professional to average at least 30 points per game over a season, and last season he was the oldest to do so. He is currently on the road again in similar spheres.
But perhaps the greatest achievement of his career is that he not only lived up to expectations, but exceeded them.
For a teenager who had all eyes on him in high school and was dubbed "The Chosen One" on the cover of Sports Illustrated before his NBA debut, it was an almost inhumane task.
But James made his mark in the history books while he was still playing with his unique mix of talent, physique, dedication and understanding of the game.
James still has two big questions for the late autumn of his career. When will he break the 40,000 point mark? And can he fulfill his big dream and play his last season in the NBA together with his son Bronny? The 18-year-old could be drafted in 2024. LeBron James would then be 39 years old.
Source: Tagesspiegel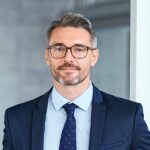 Brayden White, a veteran sports writer at Global Happening, brings his wealth of knowledge and expertise to the sports section. With over a decade of experience, he is committed to delivering high-quality coverage of the latest games and events.