Italy is in good shape. After Federica Bignone's victory in the combined, Marta Bassino imitated her compatriot, Wednesday February 8, on the super-G of the Alpine Skiing World Championships disputed on the Roc de Fer track in Méribel. Bassino obtained his second world medal after the gold of the parallel won in Cortina d'Ampezzo (Italy) in 2021, while Shiffrin climbed for the twelfth time on a world podium, approaching the record (fifteen) held by the German Christl Cranz.
If she did not manage to win gold, Shiffrin did however launch her World Championships, after going out in the combined on Monday. The Colorado skier finished the race eleven hundredths behind Bassino, ahead of Austrian Cornelia Hütter and Norwegian Kajsa Vickhoff Lie, tied for third at 33 hundredths behind the Italian.
On the Roc de Fer track, it was not Bassino but his compatriot Brignone who was the favorite, after his demonstration during the first round of the combined, another super-G. But "Fede" did not manage to ski as fast, finishing the race in eighth place.
Bassino's victory is therefore a small surprise. The 26-year-old skier has never won a World Cup super-G, contenting herself with four podiums. This season, however, it was gaining momentum, after its third places obtained in January, at Sankt Anton (Austria) then Cortina d'Ampezzo. To attract the light, it was in the shadow of the Roc du Fer that Bassino built his victory, reinforced in the wall of the track, where many expected skiers lost time.
Source: Europe1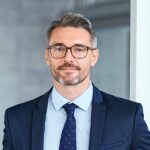 Brayden White, a veteran sports writer at Global Happening, brings his wealth of knowledge and expertise to the sports section. With over a decade of experience, he is committed to delivering high-quality coverage of the latest games and events.