Arrived in the staff of the Red Devils in 2016 then returned in 2021 with Roberto Martinez, the former tricolor striker Thierry Henry will not continue the adventure with the staff of Domenico Tedesco. Henry had been expected to take over the Belgian selection after the premature elimination at the 2022 World Cup.
Thierry Henry, who was assistant to former coach Roberto Martinez, will not continue his collaboration with the Belgian Football Federation (RBFA), its general manager, Peter Bossaert, announced on Wednesday. "Henry told us his ideas, we would have liked to have him but no, he will not be part of the next staff even if we still appreciate him a lot", he said during the press conference of presentation of the new coach, Domenico Tedesco.
Henry, who supported Roberto Martinez from 2016 to 2018 and then in 2021 and 2022, had been tipped to succeed the Spaniard, whose contract was not renewed after elimination in the first round of the 2022 World Cup.
The former French international had received support from players, notably Romelu Lukaku, but he had not officially applied. The Italian-German coach Domenico Tedesco, 37, has been appointed coach of Belgium until Euro-2024 in Germany. The names of his assistants are not yet known.
Source: Europe1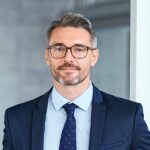 Brayden White, a veteran sports writer at Global Happening, brings his wealth of knowledge and expertise to the sports section. With over a decade of experience, he is committed to delivering high-quality coverage of the latest games and events.