"Bad mistake": HSV player fined after accident
Because of the alleged involvement in a car accident, second division soccer team Hamburger SV has punished two of its professionals. Accordingly, the French offensive player Jean-Luc Dompé, who was directly involved in the accident, is said to have received a fine, as the club announced on Wednesday.
Compatriot William Mikelbrencis is said to have been in the vicinity as a passenger in another vehicle and was also fined. Although Dompé and Mikelbrencis were at the training ground on Wednesday afternoon, both did not take part in practice.
"We spoke to Jean-Luc and William and told both of them unequivocally that we consider their behavior to be absolutely irresponsible and that they expect a corresponding sanction in the form of a hefty fine," said sports director Jonas Boldt. The results of the police investigations are also of great importance when determining the sentence.
According to the police, witnesses had reported that the driver of a BMW and a Mercedes – including on Hafenstraße in the St. Pauli district – allegedly had a car race on Monday evening. The accident driver is said to have lost control of his vehicle and drove into a bus stop. He then got into the Mercedes and drove away from the scene of the accident.
Both players showed remorse. "We made a bad mistake because we should have stayed on site," both were quoted as saying: "We can only apologize in all forms and now have to take responsibility for the consequences."
Legally, the alleged accident driver Dompé and the 18-year-old Mikelbrencis may still have something to do.
"I have not lived up to my responsibility in this situation," Dompé said in the statement. When asked, the police confirmed on Tuesday that investigations into suspected banned car racing and unauthorized removal from the scene of the accident had been started.
Dompé and Mikelbrencis were asked by the board to come to the office on Tuesday afternoon to explain what had happened the previous evening. According to information from the "Hamburger Abendblatt", the 27-year-old Dompé assured that it was not an illegal car race. He lost control of the car because of the wet road. He left the scene of the accident because he was in shock.
Police later checked the home address of the BMW's owner, who had a minor hand injury. So far, investigators have assumed that he was the driver of the accident. According to the announcement, the emergency services also found the two alleged occupants of the Mercedes in the apartment. Both vehicles were seized for further investigation. (dpa)
Source: Tagesspiegel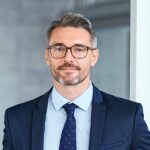 Brayden White, a veteran sports writer at Global Happening, brings his wealth of knowledge and expertise to the sports section. With over a decade of experience, he is committed to delivering high-quality coverage of the latest games and events.