Will Fabien Galthié bring back the same team as the one lined up in Italy during the first match of the Six Nations Tournament last Sunday? This is what the staff of the Blues would consider to face Ireland on Saturday afternoon. However, a slight uncertainty remains around third line Anthony Jelonch (26, 23 caps), who trained separately on Wednesday, without contact, mainly stretching and running, after his twenty tackle match in Rome. But his probable participation is not questioned.
The staff of the Blues should therefore rely on fourteen of the players who went for the Grand Slam last year, adding to the wing the young Lyonnais Ethan Dumortier (22 years old, 1 selection). Dumortier, top scorer in the Top 14, was established last week for the first time in place of his Toulon counterpart Gabin Villière, injured in the left fibula. With success since he scored the third try of the Blues.
Toulouse hinge
The 100% Toulouse hinge, formed by Antoine Dupont (25 years old, 43 caps) at the scrum and Romain Ntamack (23 years old, 32 caps) at the opening, should be renewed for the 23rd time since their first association in the blue jersey , in February 2019 against Scotland (27-10 victory).
In total, there are also at least six players from the Rouge et Noir who should start in Blue in Ireland: the pillar Cyril Baille (29 years old, 39 selections), the hooker Julien Marchand (27 years old, 25 selections), the second line Thibaud Flament (25 years old, 12 selections) and the back Thomas Ramos (27 years old, 21 selections) come to join Dupont and Ntamack.
Ollivon should keep his place
Little in verve, the third line Charles Ollivon (29 years old, 9 caps), penalized four times, should keep his starting place, like the second line Paul Willemse (30 years old, 25 caps). Finally, the rear Thomas Ramos would also be renewed, at the expense of Melvyn Jaminet (23 years old, 12 caps), just like Damian Penaud (26 years old, 38 caps) who completes the rear triangle.
The list of 23 players summoned by the Blues to face Ireland, world number 1, on Saturday in Dublin, will be announced Thursday by Fabien Galthié and Raphaël Ibanez. During the first day, France sluggishly beat Italy (29-24) in Rome while Ireland largely dominated Wales (34-10) in Cardiff.
The probable team against Ireland : Ramos – Penaud, Moefana, Fickou, Dumortier – (o) Ntamack, (m) Dupont (cap.) – Ollivon, Alldritt, Jelonch (or Macalou) – Willemse, Flament – Atonio, Marchand, Baille
Source: Europe1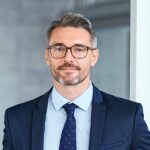 Brayden White, a veteran sports writer at Global Happening, brings his wealth of knowledge and expertise to the sports section. With over a decade of experience, he is committed to delivering high-quality coverage of the latest games and events.