Montpellier launches operation maintenance and recalls Michel Der Zakarian
Badly in points and poorly ranked, Montpellier launched its maintenance operation by entrusting the team to its ex-coach Michel Der Zakarian on Wednesday after the successive failures of Olivier Dall'Oglio and Romain Pitau, dismissed from his duties on Tuesday after barely four months.
Fifteenth with only two points ahead of the first relegated Strasbourg, Montpellier is far from its initial objective, the first half of the table, and has displayed chronic deficiencies since the start of the season: breakdown at Mosson, bankruptcy of the defense and absence influential executives.
Four relegations
So back to square one. Faced with the urgency of an end to the season with four relegations, Montpellier relied on the hands of their former coach Michel Der Zakarian, who had guided the team from 2017 to 2021. I like it a lot. I called him on Monday to see if he was interested and there was a very quick yes, I'm delighted," explained President Laurent Nicollin.
"The important thing is that the club is in Ligue 1 next year. For this maintenance operation, you have to have popular support to get by," he added. "I was playing golf when Laurent called me. It's fate, it's life, sometimes we wait for something else and then we return to our first loves", for his part summarized the new coach. For the president of the MHSC, Der Zakarian, dismissed from Brest at the beginning of October, was in any case "the most competent coach without a club on the market".
"Not a Magician"
It must be said that this elder of the house knows all the springs of the club and the Nicollin clan. +Der Zak+, trained in Nantes, ended his career as a player (1988-97) in Montpellier and started there as a trainer (1997-2006) before flying on his own in Nantes, Clermont, Reims or Brest .
Little known for his communication, the former central defender, on the other hand, displays a rare sporting credit. For four seasons (2017-21), he always led his team to the top ten, narrowly approaching European qualification in 2019 (6th). And, just before his departure, his team was eliminated on penalties by Paris SG in the semi-finals of the Coupe de France.
Only, Der Zakarian arrives in a different context and an absolute urgency. Beyond the classification, this experienced technician (608 Ligue 1 and Ligue 2 matches combined) will not have time to acclimatize to his new team, lacking in confidence, collective benchmarks and defensive certainties.
However, until the next international break at the end of March, Montpellier is preparing to face as many direct competitors for maintenance. Brest, from Sunday, Troyes, Angers, Ajaccio and Clermont. "I'm not a magician, it's the daily work that will pay off," said Der Zakarian.
Resolve the pain
For the time being, the new field man from Montpellier needs to resorb some lasting ailments to revive a team that has never managed to extricate itself from the bottom of the rankings. First, he will have to restore a defense in total decay (45 goals conceded).
Since the departure of captain and Brazilian veteran Vitorino Hilton, she has been looking for a new boss. Neither the former Parisian Mamadou Sakho, nor the ex-Toulouse Christopher Jullien, have managed to assume this role alongside promising young players like Maxime Estève.
"There is potential in this team with good players, they have to put all their qualities at the service of the collective. They have to put fighting values, specific to the club", summed up Der Zakarian. Maintenance is at this price.
Source: Europe1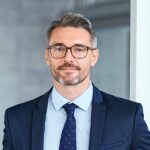 Brayden White, a veteran sports writer at Global Happening, brings his wealth of knowledge and expertise to the sports section. With over a decade of experience, he is committed to delivering high-quality coverage of the latest games and events.