Paris Saint-Germain alone in the lead in the Champions League after their victory in Zagreb
The Champions League resumed on Wednesday and PSG, without most of its executives, won in Zagreb (30-33). Direct qualification for the quarter-finals is almost guaranteed. During the evening, former Parisian Nedim Remili left Kielce to sign for Veszprem.
Combined with the defeat of Veszprem at home against the Danes of Gudme, the Parisian success allows them to score 18 points, two more than the Hungarian formation, and to stand out at the top of pool A. After a complicated start, the PSG took off thanks to a 7-2 inflicted on their opponents at the end of the first period (17-14, 30th), for the resumption of the biggest European club competition, ten days after the World Cup final won by the Denmark against France.
The Karabatic brothers absent
Deprived of the Karabatic brothers, left-back Elohim Prandi, pivot Kamil Syprzak and right-back Dainis Kristopans, all injured, the Parisians then saw the Croats come back up (24-24, 47th). They were able to count on their Spanish left-handers Ferran Solé, who extended Tuesday until 2024, author of 12 goals (12/13), and David Balaguer (six goals).
Hungarian right-back Dominik Mathé, back in the league last weekend after a long knee injury, scored four goals for his first match in the Champions League for Paris. Despite the ten achievements of Russian veteran Timur Dibirov (39), the Swedish goalkeeper of the Parisians, Andreas Palicka, made a solid copy, repelling a third of the opposing shots (13/39). On the next day, PSG will host Dinamo Bucharest, fourth in the group.
Source: Europe1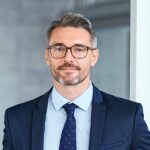 Brayden White, a veteran sports writer at Global Happening, brings his wealth of knowledge and expertise to the sports section. With over a decade of experience, he is committed to delivering high-quality coverage of the latest games and events.