The German NOC has made an unequivocal position on the return of Russian athletes to world sports
The National Olympic Committee of Germany opposed the return of Russian athletes. At its meeting on Friday (March 17) in Hannover, the NOC Executive Committee stated that it continues to advocate for the exclusion of Russians and Belarusians, as well as officials of these two countries, from international sports competitions.
In its address, the German NOC called on the International Olympic Committee (IOC) and international sports federations to continue to consult with the NOC of Ukraine and actively support Ukrainian athletes.
"The Presidium of the German Olympic Sports Confederation (DOSB) and its member organizations express their solidarity with Ukrainian athletes. Russia and Belarus should not be given the opportunity to abuse the participation and success of their athletes in international competitions in order to promote war," the German NOC website says.
At the same time, the German National Olympic Committee refused to boycott the 2024 Games if the Security Council and the Russian Federation were admitted.
"The only victims of such a sports boycott are our athletes, who will miss perhaps the only chance to realize their Olympic dream," the statement said.
As reported by GLOBAL HAPPENINGS, earlier the German Fencing Federation (DFB) refused to host the Women's Foil Fencing World Cup. For the first time since the start of Russia's full-scale invasion of Ukraine, Russian and Belarusian athletes were supposed to participate in this international tournament.
Source: Obozrevatel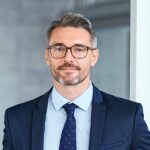 Brayden White, a veteran sports writer at Global Happening, brings his wealth of knowledge and expertise to the sports section. With over a decade of experience, he is committed to delivering high-quality coverage of the latest games and events.