Tricky "mole" question: Nagelsmann annoys and wonders
When asked about a "mole", Julian Nagelsmann made a joke, but actually he didn't feel like joking about the delicate matter. "I'm annoyed and think about it a lot because I think about what the person who is passing it on is aiming for, what is she hoping for," said the FC Bayern Munich coach before the Bundesliga duel on Sunday (5:30 p.m. / DAZN) at Bayer Leverkusen. He couldn't imagine that immense sums of money would flow into this. "I don't know the person's motives, but the person will think about it."
The reason for Nagelsmann's upset was published tactical statements in "Sport Bild". "If the person wants to harm me, so be it. But it also harms every single player. That's not in the spirit of the matter," said the 35-year-old. It will not be found out who the "mole" was. "I think moles are a protected species. If you drive through the Bavarian countryside, you see 80,000 molehills on every field and you can't get rid of them because moles are protected species. The search is therefore very complicated," joked Nagelsmann.
Nagelsmann does not fear that the information that is said to have come from the run-up to the game against VfL Bochum (3-0) has now deciphered FC Bayern. It wasn't the multiplication tables, he said. But it makes it easier for the opponent.
"It's important to me that I can look in the mirror in the evening, that I treat my players and my fellow coaches well," said Nagelsmann. "Hopefully, the person won't be able to look in the mirror as well because it's just not right."
The people of Munich don't want to be thrown off course by such things before big tasks. After the duel with Leverkusen, in which FC Bayern has to do without the injured attacker Eric Maxim Coupo-Moting, and after the international break, the top game against Borussia Dortmund is coming up on April 1st. Then it goes on in quick succession with groundbreaking games. First up is the quarter-finals in the DFB Cup against SC Freiburg on April 4, followed a week later by the quarter-finals first leg against Manchester City. (dpa)
Source: Tagesspiegel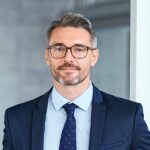 Brayden White, a veteran sports writer at Global Happening, brings his wealth of knowledge and expertise to the sports section. With over a decade of experience, he is committed to delivering high-quality coverage of the latest games and events.