A well-known Ukrainian footballer who worked in Russia prevented a child from scoring a goal. He burst into tears, and karma caught up with the team. Video
The best scorer of the First League of Ukraine (2012/13) Sergey Kuznetsov, who works as the head coach of the Hungarian Diosgyor (Mikoshlz), got into a loud scandal. He forbade his goalkeeper Zhombor Shenko to miss a symbolic match from a child during a match against MTK.
The team from Budapest decided to arrange a small holiday for their little fan, allowing them to part from the center of the field. And then one of the MTK players advised the young fan to score a goal.
He ran half the field, but Shenko repelled his shot. After finishing, the goalkeeper caught the ball and knocked it into the center of the field. The boy returned to his brother, crying in his arms.
For which the goalkeeper was immediately booed, and the match ended with the defeat of Diosgyor 2:4. After the final whistle, the episode with the child became a discussed episode.
Kuznetsov stated that he would like to justify Shenko and the team, since it was his initiative and decision.
"If anyone wants Diosgyor to be a partner in a charity event or a birthday event, then at least we are informed about this in advance. This did not happen here. fans in an unpleasant position. It is unrealistic for the goalkeeper of the guests to miss a blow from the striker of the hosts. I stand by my decision, and today I would not have done otherwise," Kuznetsov said at a press conference.
40-year-old Kuznetsov is the champion of Belarus (2003) and the champion of Moldova (2004). From 2008 to 2011, he played 57 matches for Karpaty Lviv, scoring 21 goals. At the end of his playing career, he worked as an assistant coach in the Russian Alania (2018) and Spartak (2019). Since 2022, the mentor of Diosgyor.
Source: Obozrevatel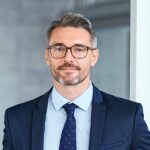 Brayden White, a veteran sports writer at Global Happening, brings his wealth of knowledge and expertise to the sports section. With over a decade of experience, he is committed to delivering high-quality coverage of the latest games and events.